Today I am sharing 5 best Indian chicken curry recipes for dinner and lunch. If you are looking some tasty chicken curry ideas then watch this easy and quick recipe video tutorial that will help to make Indian chicken curry using minimal spices.
Chicken curry can be cooked in a variety of ways but some cooking recipes will give you taste that your tongue wants to have. If you are true Indian, Pakistani or Bangladesh then these recipes are for you.
Normally Indian Chicken curry recipes are spicy and made using local ingredients. In this recipe tutorial, I tried more or less the same ingredients in all recipes but with a different method.
SEE ALSO: Tasty Chicken Recipe

You can easily incorporate these recipe ideas in your dinner or lunch and serve with roti, paratha or rice.
Indian Chicken Curry Recipes for Dinner - Video Tutorial
So, let's delve into these 5 Indian Curry Recipes individually.
1) Green Chicken Recipe
Green chicken is the best chicken recipe also famous has Haryali Chicken recipe in local language normally cooked using green herbs like mint and fresh coriander and blended with green chillies to give it a spicy touch. People use to serve "green chicken" as wedding dish. It's a simple, easy and mouthwatering recipe that you can easily cook at home in a few minutes.
2) Yoghurt Chicken - Dahiwala Chicken Recipe
Another recipe that people love to eat due to the specific flavour of yoghurt is "Dahiwala Chicken". People make it in different ways. I tried to make it by marinating the chicken in yoghurt then made a curry and add the chicken and cooked to form a masala/gravy. Very easy for the beginner and working women to try this as you can marinate the chicken and cook it any time when you eat.
3) Chicken Aloo Shorba Recipe
Chicken and aloo (potatoes) are the best combinations to cook. The Chicken aloo shorba recipe is the demanding recipe and every house love to cook this recipe for their family and loved ones. Normally it serves with tandoori roti or rice. If you are craving to have chicken with lots of curry/gravy then try this recipe and I am sure you will love it.
4) Kali Mirch Chicken Recipe
Kali Mirch Chicken is the spicy chicken curry recipe for foodies. If you like the flavour of kali mirch (black pepper) then try this tasty recipe combination and you will love the end result. Simple and easy to cook. Recommended for bachelors and busy moms to try this.
5) Lemon Pepper Chicken Recipe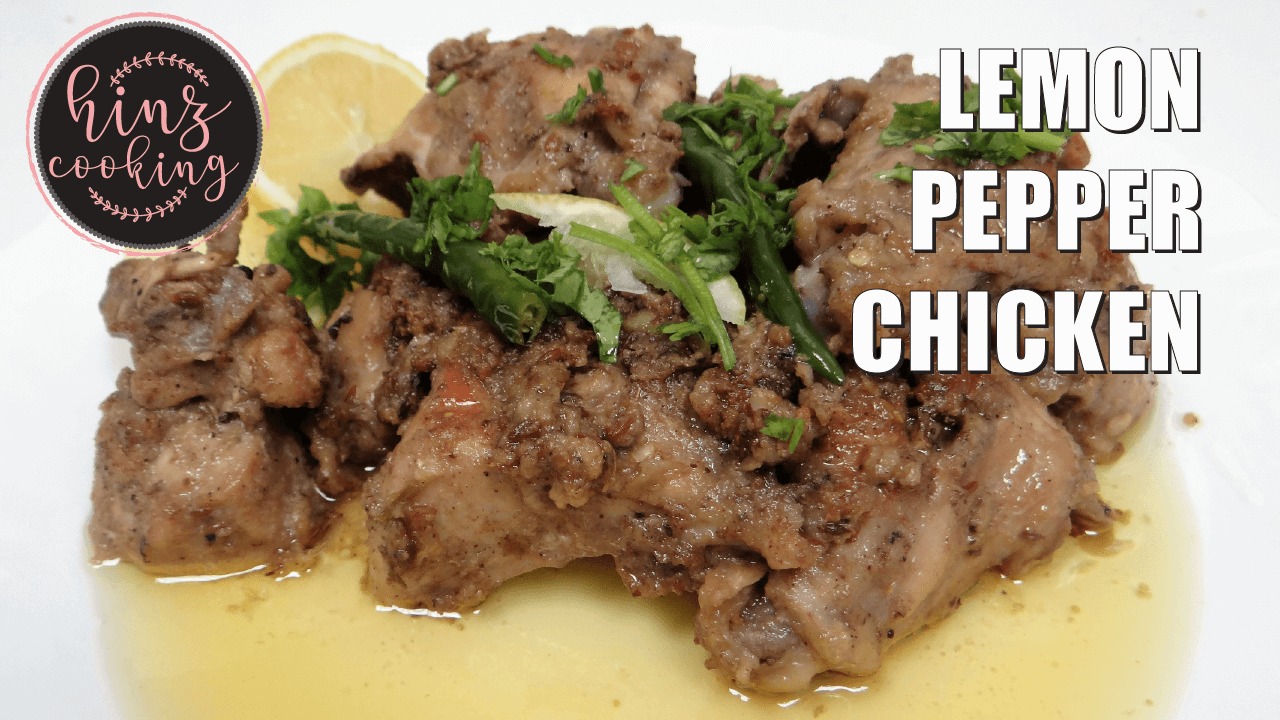 I love this recipe combination! simply it's mouthwatering and full of taste with lemon, peppers and other spices to cook the chicken. Simple and easy recipe to try.
Happy and Happy Watching!!!