Making quick and easy 5 Minute Honey Garlic Sauce Recipe restaurant style using 5 ingredients from the pantry. Simple sauce to enjoy with chicken, wings, and fish.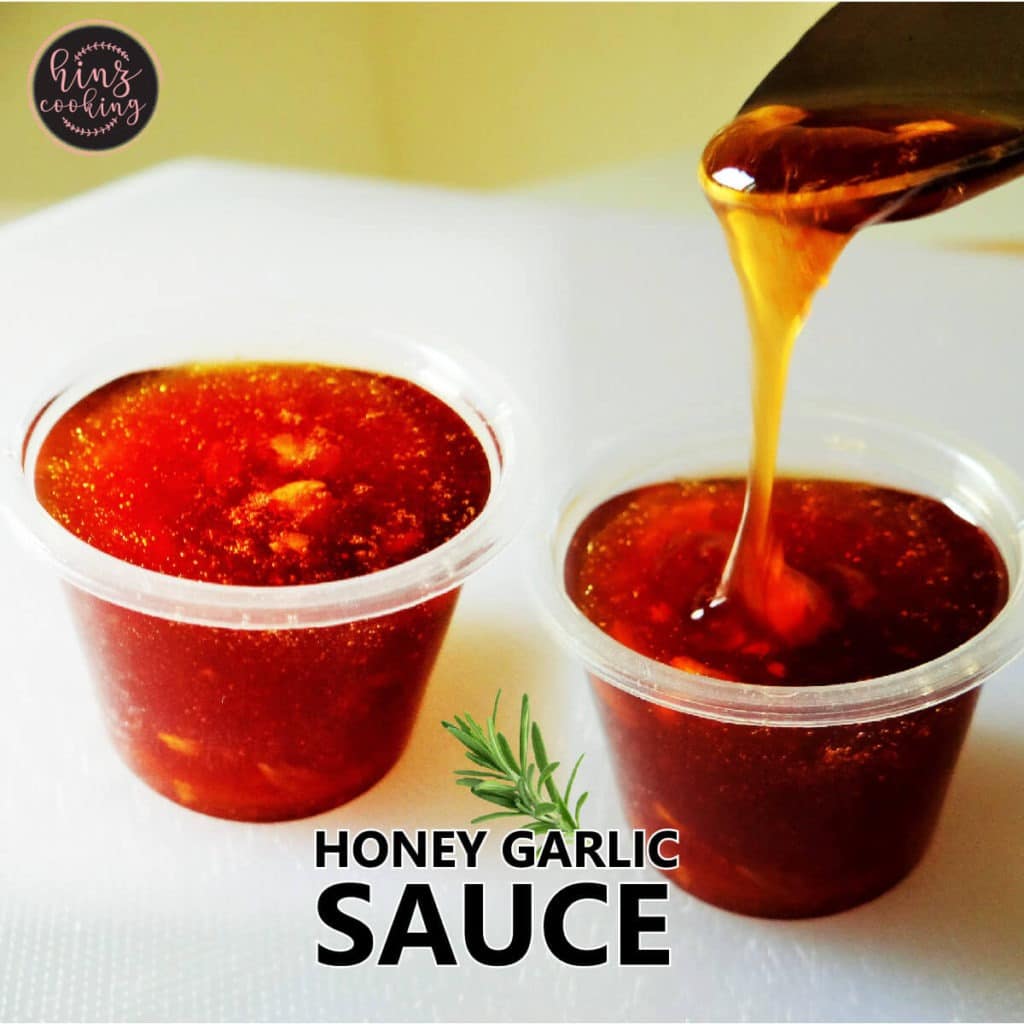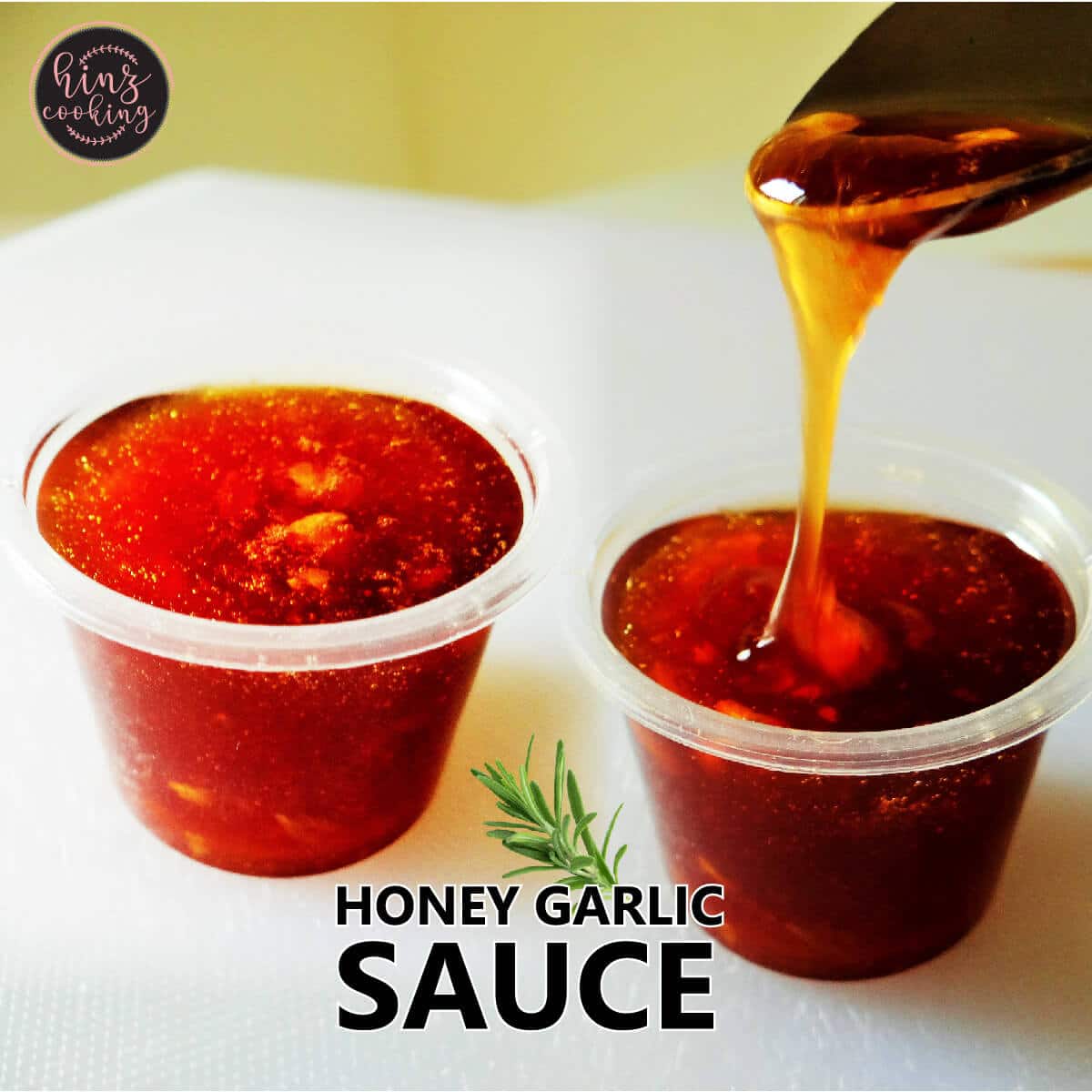 Jump to:
What is Honey Garlic Sauce?
It's a most popular sauce in Canada due to it's unique look and divine flavor. Honey garlic sauce is sweet and sour in taste as it's prepared with honey and garlic. It's sticky in texture so makes a perfect pouring for foodies.
The honey garlic sauce recipe makes your life simple as you can use it in a variety of ways. It's a famous recipe that foodies love to eat. If you are also in love with honey garlic flavor then must try this sauce in your kitchen and it will give the same flavor that you eat in the restaurant.
Recently I tried Honey garlic roasted carrots with this sauce and it was a super-duper hit at my dinner table especially kids will love it due to its sweet and sour flavor. You can simply make this sauce with chicken, roasted veggies, salmon, and shrimps. It's a value-added sauce for your dinner!
Recipe Video
If you are looking for how to make honey garlic sauce at home then you can try my recipe and I am pretty sure that you will love it and finish in no time. It's better than store-bought sauce as it's not containing any preservatives and at the same time giving you a flavor that you get at a restaurant.
You can also try my Honey Garlic Chicken Recipe as it has a similar sauce but with a variation. So you will get the idea to make variations in taste by using the same sauce.
5 Ingredients To Make this Sauce
Butter: Used oil and butter in equal portion to avoid burning and let it pop for few seconds that makes a great taste of butter and it creates the best taste of the sauce. Simple hacks can make a big difference in recipes.
Grated Garlic: The garlicky and little pungent flavor comes with the addition of garlic. You can use grated, paste, or simply garlic powder to make this sauce. Garlic chunks look good in the sauce also give a perfect flavor while eating so best to use grated ones.
Honey: The addition of honey not only makes it sweet in flavor but also adds up a specific aroma and taste that compels to eat this sauce again and again.
Tomato Ketchup: Here in this recipe used chili garlic ketchup but you can use the regular tomato ketchup. It makes it tangy, sweet, and sour in taste.
Dark Soya Sauce: it's your choice to add dark or simple soya sauce in this sauce. You can increase and decrease the quantity as per your taste but use a little and it will make a big difference in taste.
Salt and Pepper (Optional): I don't need it as used salty butter and soya sauce is also salty so I don't need to add it in this sauce. You can check the taste and if it requires in your way then add a little as per your choice.
The most amazing part is you can do all this simply in one pan only need a stovetop to make it ready. Blender is not required to make this sauce.
How to Make?
First, heat up butter/oil in a pan and whisk well to make it bubbly. Now add freshly greated garlic and saute for few seconds until garlic become aromatic and starts to change color. Now add honey and whisk well to form a thick sticky sauce. Add tomato ketchup and soya sauce and give it a good mix. Season with salt and peppers. Mix well and serve as it get cold.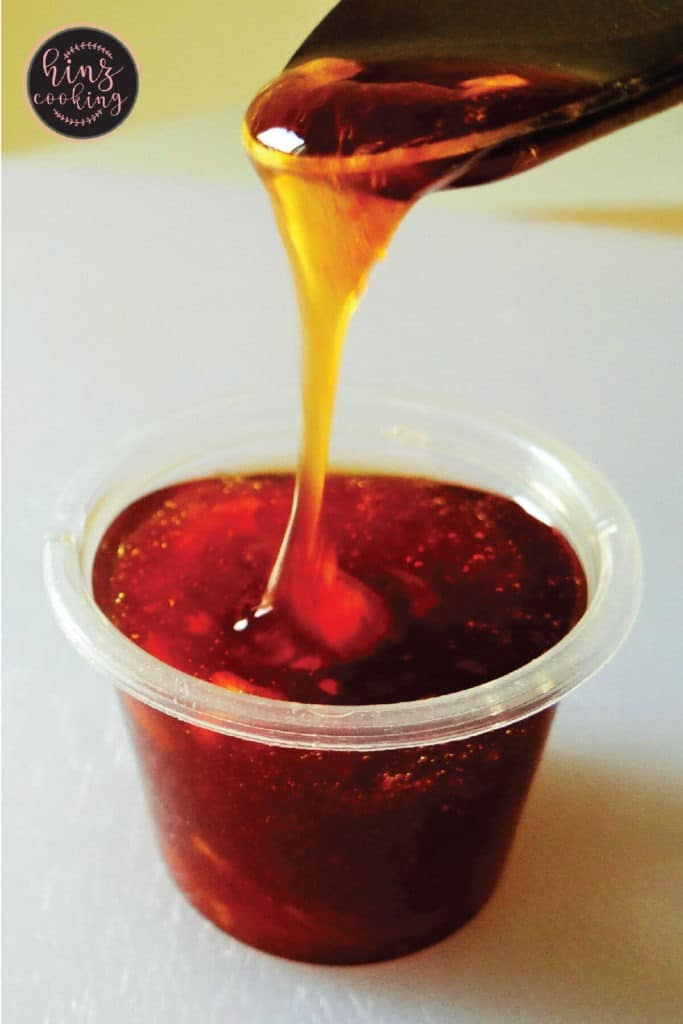 How to Store?
After making it, cool it down! And now it's ready to eat and store. Just pour in an airtight container and refrigerate for 15 days. When you need it you can simply put it in the microwave for few seconds and give it a good whisk so it will be ready like fresh again.
Overall the flavor of the sauce is sweet and sour in taste and makes a perfect choice to add to your food.
Pouring Ideas
You can pour this sauce on:
Rice: This sauce gives the best taste to serve with Butter Garlic Rice.
Chicken: In chicken, you can serve this sauce with fried chicken, or roasted and grilled chicken it tastes so good.
Fish: Recently I prepared pan-fried fish and pour this sauce along and it was so good in taste.
Snacks: In snacks, you can add this sauce to your sandwiches, burger or simply serve this with fried or oven-baked snacks.
Veggies: oven-roasted veggies taste so good with this sauce. I personally tried this sauce with roasted cauliflower and carrots and it was awesome.
SEE ALSO: Nacho Cheese Sauce | Coleslaw | Mayo Salad Dressing
5 Minute Honey Garlic Sauce Recipe
Making quick and easy 5 minutes Honey Garlic Sauce Recipe to serve with your food. If you are looking how to make this sauce restaurant-style watch recipe...
Ingredients
Butter - 2 Tsp

Oil - 2 Tsp

Grated Garlic -1 Tsp

Honey - 1 Tbsp

Tomato Ketchup - 2 Tsp

Soya Sauce - 1 Tsp

Salt & Pepper

optional - Add up to your taste
Instructions
In a pan, add oil and butter and let it pop on medium heat for few seconds.

Whisk well while the oil and butter are popping up.

Now add grated garlic and saute until it changes color and becomes aromatic.

Now add honey and whisk well to form a thick sauce.

Add tomato ketchup and soya sauce.

Mix well.

Check the consistency of the sauce. We need a thick texture.

Taste the sauce to balance salt and peppers.

As the sauce gets thick, take it out and serve.
Notes
Don't cook on high heat (medium heat is recommended)
Add grated garlic if you want to have garlic chunks in your sauce otherwise you can use garlic paste or garlic powder.
When adding honey make sure the temperature is low.
Don't forget to whisk right after adding honey.
Don't cook too much otherwise the sauce flavor will be changed.
Salt and peppers are on your choice. Taste your sauce before adding it.
Make sure the soya sauce and salted butter already have salt.
Nutrition
Serving:
0.5
Oz
|
Calories:
69
kcal