Making recipe videos is an art. It seems so easy to cook food in your kitchen but when you capture the recipes then it becomes a creative job which is quite tiring. Cooking experts who love their job are doing amazing work and sharing their cooking experience with you by sharing their cooking tips and recipes.
Try the Best Indian Food Recipes on Youtube
Youtube is the platform for all of us to get knowledge in every area and in the same way you can easily learn cooking by experienced people and chefs. It all makes us easy in our kitchen to cook for our family and friends.
Today, I compiled and researched top 5 best Indian food recipes on Youtube that has been watched by millions of people.
So let have a look!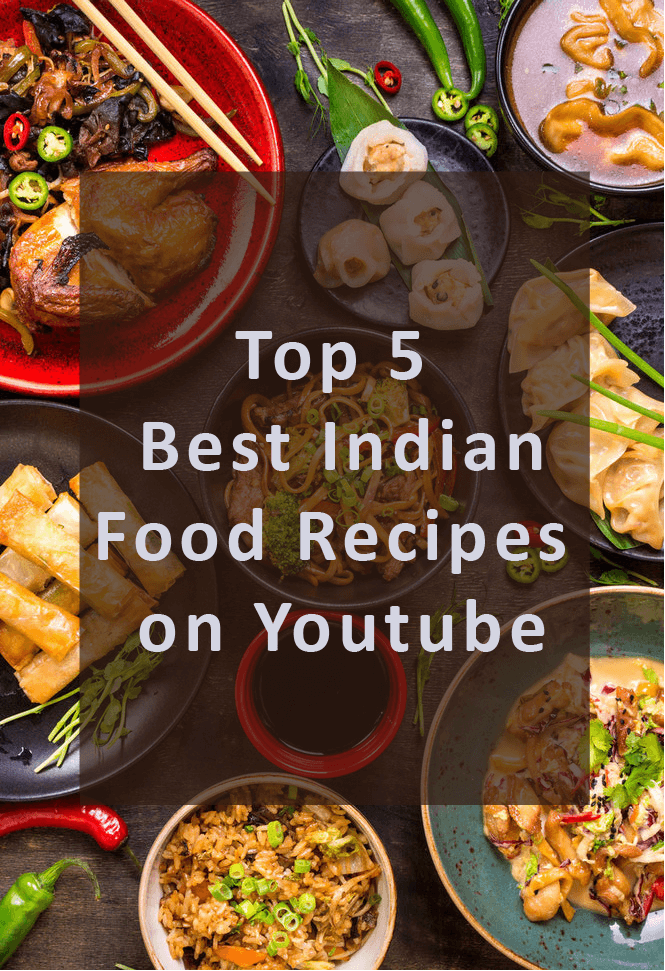 1) Bread Gulab Jamun by Kabita's Kitchen
One of the best recipes of Bread Gulab Jamun almost viewed by 21 million people. Kabita is doing an amazing job by creating scrumptious food for their audience. Kabita has a delightful personality and her style of sharing the recipe is so convincing. Anybody can easily follow her recipes.
You can watch here Bread Gulab Jamun Recipe in her video...
2) Tandoori Chicken | No Oven – Easy To Make Recipe | The Bombay Chef – Varun Inamdar
Another scrumptious recipe viewed by more than 10 million people is Tandoori Chicken without over by the famous and most candid Bombay chef Varun Inamdar. He is making creative food and always liked by people due to his unique way to share the recipe. He is easy going and always makes recipes in a way that will make you easy and so comfortable to make in your kitchen.
Here, you can watch his most famous Tandoor chicken recipe to make in your kitchen.
3) Sponge Cake without Oven by Priya Vantalu
Priya is making mouthwatering Indian food recipes on youtube for their audience. Her sponge cake is the most viewed recipe so far almost viewed by 33 million people. Her style of capturing videos are short and engaging that people love.
You can also try this sponge cake recipe without oven in your kitchen and thumbs up to Priya to acknowledge her work and effort to create more videos for you.
4) Egg Masala Gravy by Gunjan Kumar
Another amazing recipe shared by Gunjan Kumar of Egg Masala Recipe in gravy style. He has done the amazing work here and almost 13 million people watched his recipe which is absolutely awesome. Gunjan share recipes in pure Indian style. You can watch his channel to explore more recipes as per your taste.
Here, you can find his Egg Masala Recipe that you can easily prepare in your kitchen to enrich your cooking experience.
5) Bread Pizza on Tawa by Foodaholic's Kitchen
If you want to make restaurant style pizza without oven then you must need to look at this mouthwatering bread pizza by foodaholic's kitchen which is almost viewed by 17 million people on Youtube. You can easily try this channel recipes if you are looking for pure Indian style recipes.
Here you can watch 'Bread Pizza Recipe' without an oven.