Traditional style Authentic Garam Masala recipe that grandma makes to add taste in Indian food recipes. Here is a quick and easy recipe for you to make at home using whole spices.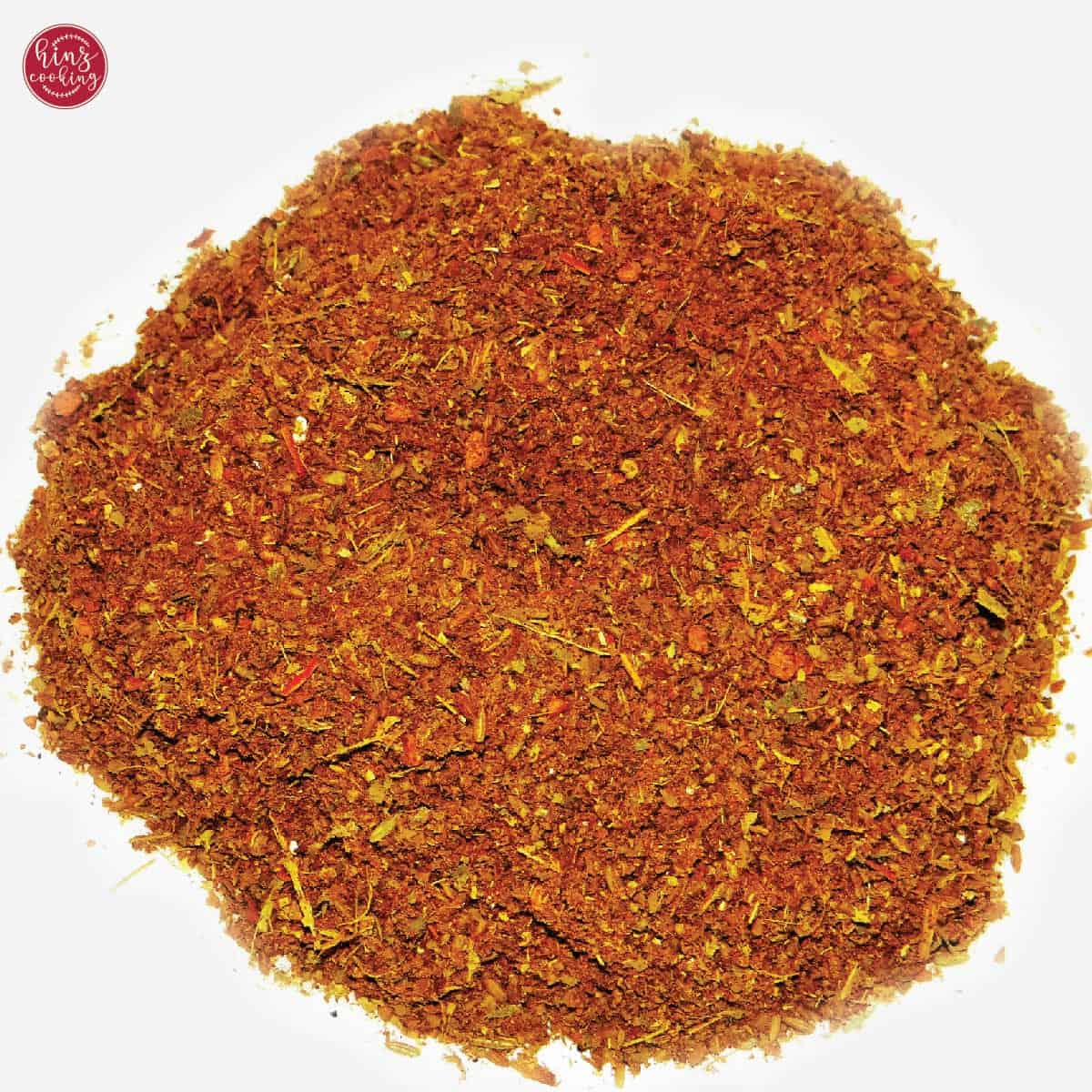 In Pakistani and Indian food recipes, garam masala powder has big importance to make quality and tasty food. Today sharing, a homemade garam masala powder recipe to easily make in your kitchen with the appropriate quantity of whole spices.
Jump to:
What is Garam Masala?
It's a hot spice mix as Garam means hot and Masala denotes the mix spices. Simply prepare by blending various whole spices in form of powder that used in several South Asian recipes especially in Indian, Pakistani, and Bengali food.
It's a simple garam masala powder recipe that you can prepare at your home and believe me it will add quality taste to your food. Recommended to use homemade garam masala if you want a traditional and unique taste in your Indian/Pakistani food.
If you want to make the best curry or masala gravy recipes then garam masala powder can't be ignored as it's the main spice among others to develop a specific taste. Some people use the substitute like curry powder or other spices but the taste produced by original garam masala powder is awesome.
I used to watch my mother who makes garam masala at home by combining whole spices. In South Asian recipes, garam masala is the main source to produce taste so it's necessary to make the best garam masala powder to enhance the taste and make the food more aromatic.
Beginners normally want to know 'how to make garam masala' so this easy recipe is for you to follow in a quick way.
Health Benefits
As we know garam masala is an important Indian spice mix. So we need to look around the health benefits of using in our daily recipes. As it's prepared with whole spices which are good for health. It's packed with antioxidants that help to normalize blood sugar, body inflammations and also play a significant role to lower the cholesterol level. As it's rich in phytonutrients so helps to boost metabolism. In the same way, improve the bad digestive system.
Recipe Video
Making time: 10 mins | Difficulty: Beginners | Language: Urdu/Hindi

Ingredients
Black Pepper (Kali Mirch): Almost 1 tablespoon pepper corns will be used.
Star Anise (Badyan Ka Phool) - 1 flower: It has unique aroma and taste.
Nutmeg (Jayfal) - 1 small
Fennel seeds (Saunf) - 1 Tsp
Cumin seeds (Zeera) - 2 tbsp
Coriander seeds (Sabut Dhania) - 1 tbsp
Green cardamom (Hari Illaichi) - 25-30
Cloves (Laung) - 25-30
Cinnamon (Darchini) - 3x3 inches
Bay leaves (Taiz Patta) - 12
Black cardamom (Badi Illichi) - ⅚
Mace (Javitri) - 1 inches
How to Make
In a pan, roast all the whole spices mentioned in the ingredient list.
Grind to form a powder.
Sieve it.
Store in airtight glass container.
I used garam masala powder in a few of these recipes:
Chicken Korma | White Biryani | Lamb Karahi | Kali Mirch Chicken | Seekh Kabab
Way to Use
As it's a compulsory Indian spice mix so use it according to your dishes' requirements. Use in curry, kabab, rice, and special recipes. As it's strong in taste and odor so use it accordingly. It can be used in both veg and nonveg recipes.
General approximation is to use ½ teaspoon if you are making ½ Kg meat curry of (chicken/lamb). In veg recipes, use ⅓ teaspoon or pinch will be enough according to dish for 3 to 4 persons.
How to Store?
Homemade garam masala can store in an airtight container for 6 months at a cool place (Room temperature: 25 to 30 degrees centigrade). If the temperature is higher then keep it in the refrigerator.
Avoid any wet spoon to take out garam masala. As you use it then make sure to cover it again right after use. Store garam masala in a glass container to keep it fresh. Avoid plastic containers from a health point of view.
Easy Tips
Cleaning: As it's made with whole spices so it's important to clean the spices from dust or grime. For this, simply strain it using a sieve and clean it with a cotton cloth by rubbing it on it. In old times, grandma places the whole spices under sunlight by cover in a cotton bag or tray so the bacteria or fungus naturally kill with the rays of sunlight.
Quantity: It's important to use the appropriate quantity of whole spices with proper ratio to make a perfect garam masala.
Roasting: In a frying pan or skillet, simply roast the whole spices on slow heat until it become aromatic. Make sure to don't roast for too long otherwise the burnt taste will develop.
Grinding: Use grinder to make fine powder and then sieve it to avoid any big pieces of spice.
You Might Also Like
Garam Masala Recipe
Authentic Garam Masala recipe that grandma makes to add taste in Indian food recipes. Here is a quick and easy recipe for you to make at home using whole spices.
Ingredients
Ingredients

Black Pepper – 1 tbsp

Star Anise – 1 flower

Nutmeg – 1 small

Fennel seeds – 1 Tsp

Cumin seeds – 2 tbsp

Coriander seeds – 1 tbsp

Green cardamom – 25-30

Cloves

– 25-30

Cinnamon – 3×3 inches

Bay leaves – 12

Black cardamom – ⅚

Mace – 1 inches
Instructions
Method:

In a pan, toast all the whole spices mentioned in the ingredient list.

Grind to form a powder.
Notes
Clean the whole spices before use. 
Use strainer and cotton cloth for cleaning dirt or grime.
Use proper quantity.
Never roast on high heat.
Roast till the spices become aromatic. 
Cooldown the spices before grinding. 
Use a grinder to make a fine powder. 
Sieve after grinding.
Store in a glass jar.
Nutrition
Serving:
1
teaspoon
|
Calories:
7
kcal
Pin It!!