Are you looking best biryani recipe video near you then you are at the right place. Here in this post, I'd like to share some of the best recipes that I cooked at Hinz studio kitchen. Super tasty and easy to make and will give you the same taste that you eat in restaurants and weddings.
If you beginner or bachelor and looking to cook biryani then this step by step video will help you to get quick direction. Here you will find multiple ideas for veg and nonveg.
People from Pakistan, India, Bangladesh, and as I am living in UAE so I found Arabic people love biryani. Most popular and demanding dish of the sub-continent especially in the south Asian region people are so crazy to eat it.
Biryani is basically a rice dish mixed with blended curry. Steamed at high temperature that makes a perfect taste and aroma of rice and curry.
As the dish is so popular so different chefs play with it to create different tastes in biryani. Like; chicken tikka biryani, kebab biryani, veg biryani, egg biryani, and the list is so long.
Here I am sharing some of the most popular biryani recipes that people love to eat. In all these recipes, I personally love white chicken biryani and recommend you to try it. If you are a biryani lover like me then it will give a perfect flavor that will compel you to make it again and again.
In my memory, I still remember those rejoicing days when we came from school, and colleagues and mama make biryani for lunch. My dear mother recently left us so badly missing her taste. May Allah give her the highest place in heaven. Ameen!
Explore Best Biryani Recipe Videos Step by Step
So let's have a look on these biryani recipes and choose your option to make it today in lunch or dinner.
1) Chicken Biryani (Recipe Video)
I feel celebration at the house when chicken biryani is in the menu. I think many people will relate to me. Here you will find the best chicken biryani recipe in Urdu video that will help you to make perfect biryani.
It's a special dish that makes on special occasions, festivals, weddings, and home get-togethers. Daigh biryani has its own taste that everybody loves. Normally the homemade biryani taste is little different but there are some ways that need to follow to create the unique 'daigh taste' in biryani. In my recipe video, you can follow the steps to make in your kitchen.
2) White Biryani (Sufiani Recipe)
White biryani is white in color and texture full of masala and spice but look is white. It also called sofiyani biryani due to its color and texture. It has a divine aroma that compel to eat. It's a Karachi famous white biryani recipe. Traditionally the recipe of white biryani is so simple and easy and makes in a similar way of making chicken white curry and then the process of layering with boiled rice and steaming comes up. Once you watch the recipe tutorial then it would be easy for you to make this super delicious biryani at home.
Explore White Biryani Recipe Step by Step

3) Mutton Biryani
Mutton brings special taste in biryani rice. The taste of a mutton curry blended with rice creates a perfect taste and aroma. It's a special mutton biryani with light masala. Super tasty and easy to cook. Let's make it step by step...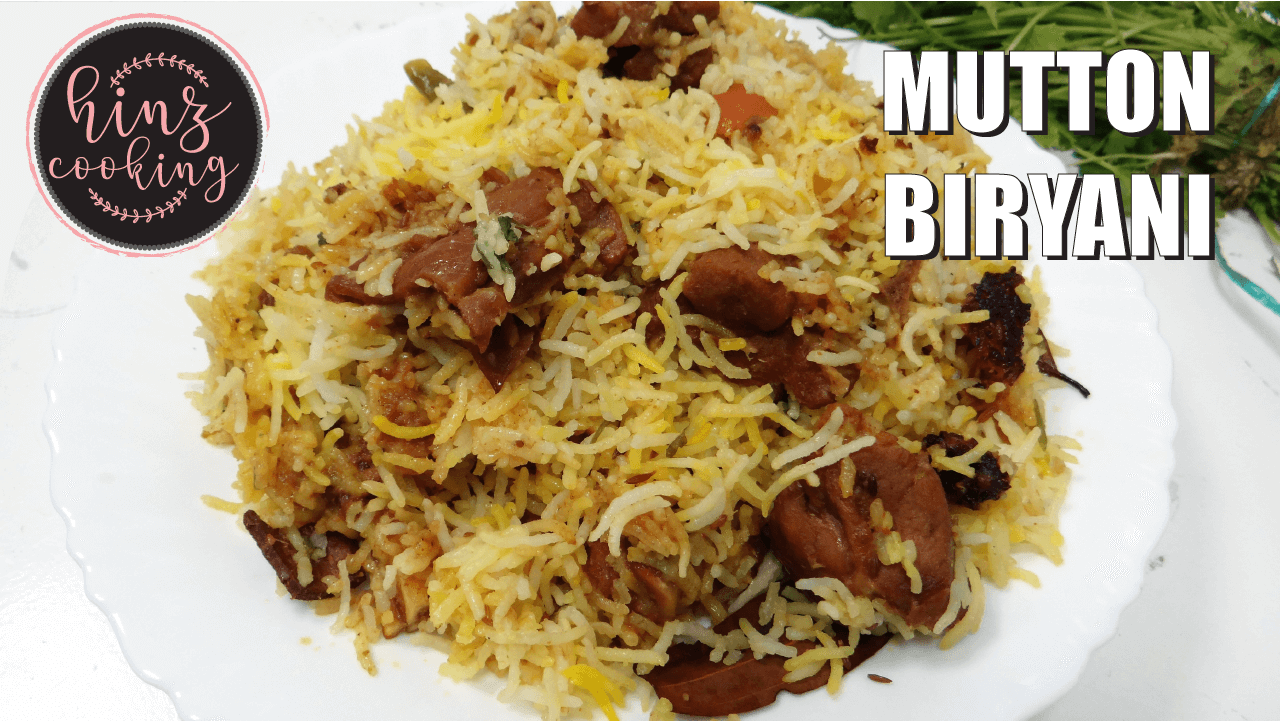 4) Chicken Tahari Biryani
It's a transformation of famous aloo ki tahari in biryani. If you like tahari then must try this delicious chicken tahari recipe. One of the most famous rice recipe from Bengal. Some people call it pulao but it's more like a biryani. Give it a try if you didn't have it. People from Pakistan will surely love this recipe.
Chicken Tahari Biryani Recipe Video
5) Beef Biryani
Excited to share the most scrumptious and easy "beef biryani recipe" that you can call the best biryani recipe (Pakistani style) with the similar taste that you eat at the wedding and other events. It's an Eid special beef biryani (Muslim biryani) to make your day special. "Beef biryani" can be prepared in a different style but we all love the flavor of daig biryani so I tried to give you the recipe of daig (caldron) style or baworchi (chef) style biryani that you can easily prepare at home in your kitchen. It's a simple, easy and authentic recipe that will add value to your dining and your family members will surely love it.
Beef Biryani Recipe Pakistani - Explore Step by Step
6) Hyderabadi Biryani
In Hyderabadi cuisine, chicken dum biryani is so famous and has special taste and aroma. The recipe is taken from a Hyderabadi family who loves to eat and cook traditional Hyderabadi food. It was yum feeling when I first tasted this biryani. People who love biryani and want to try with different flavors then surely try this as it's the best in Hyderabadi cuisine.
Hyderabadi Chicken Dum Biryani Recipe
7) Chana Biryani
If you are looking nonveg biryani option then this chana biryani is perfect for you. Famous as Chola biryani or chickpea biryani. Here you can watch step by step video recipe tutorial in Urdu / Hindi to follow the quick steps of this biryani recipe. Best biryani in a vegetarian category. Chana biryani is one the most popular and mouthwatering recipe for foodies. Full of aroma and taste!! In the subcontinent, people love biryani and make it in different ways. Traditionally biryani cook with meat but the variation in veg with chickpea is the most demanding. Locally famous as chana biryani!
Let's make Chana Biryani Step by Step Video
8) Pulao Biryani
If you are like to eat both pulao and biryani at one place then must try this pulao biryani recipe that will make a difference in your dining. It's not a pulao or not biryani. Basically, it's a fusion of pulao and biryani. As you will taste it you will feel the combination of both biryani and pulao. Super tasty and easy to cook!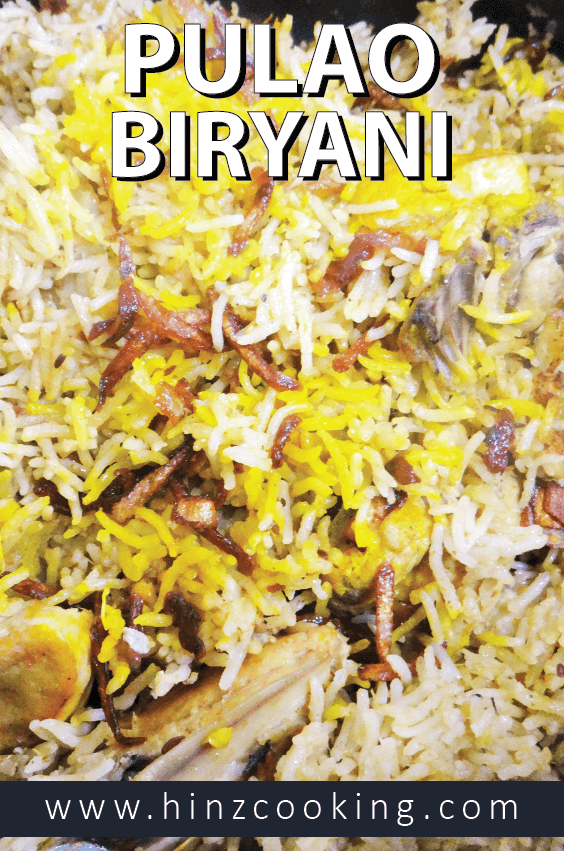 9) Sindhi Biryani
Are you craving to have special biryani with potato (aloo) then try this 'Sindhi Biryani Recipe' (سندھی بریانی) which is a specialty of Sindhi cuisine and top-rated dish according to people demand. In Sindhi recipes, biryani always tempts people due to its special masala and aroma.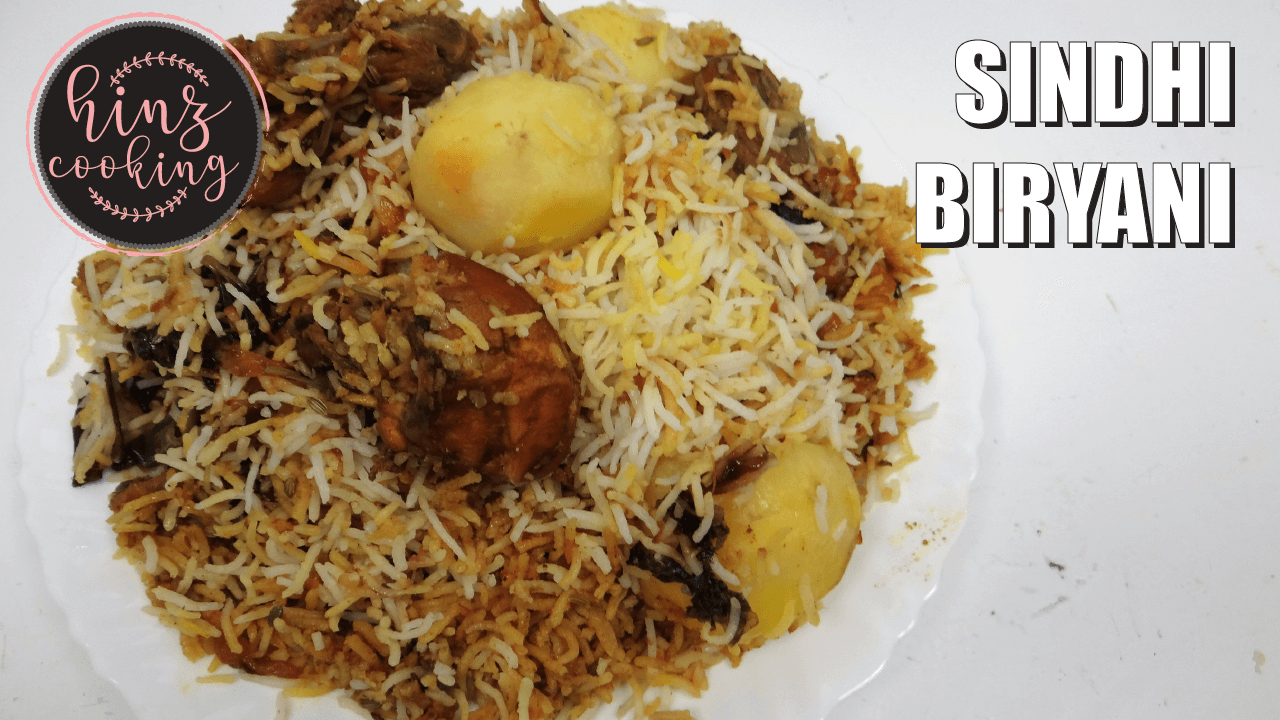 10) Special Biryani Raita
Don't forget to make special biryani raita. Quick and easy will make in 5 minutes.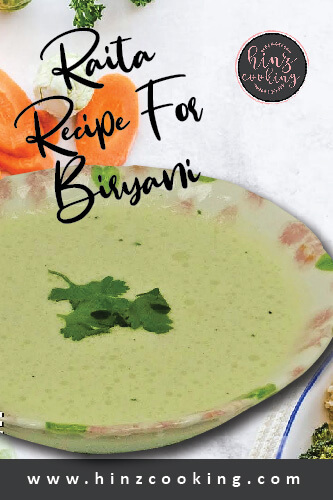 Share this recipe with your family and friends. It would be great if you leave your feedback in the comment box. If you make this recipe at home then share a picture with the hashtag #hinzcooking
Try it!! And Join Us
You can join our Facebook group of foodies to interact with other foodies!! At Hinz cooking, you can find more recipes related to breakfast, lunch, dinner, and teatime. Explore recipe collection to get your desired recipes.