Here are the best biryani tips and tricks that restaurant chefs, catering services, and biryani experts use to make.
Nonadherent fluffy biryani rice, with tendering meat and an appetizing aroma, makes a perfect combination for a good biryani. So the best biryani is near us, nothing is secret now! and I found it with experience.
If you beginner or bachelor and looking to cook biryani at home then this post will help you to make at best in your first attempt. Let's delve into it!
Jump to:
What is Biryani?
Biryani is a popular meat and rice recipe cooked on steam in a form of layering. Tender, juicy and moist korma prepared with Indian spices and boiled basmati rice layered with korma curry makes a perfect taste on steam. It's a signature recipe of the Subcontinent that everybody loves to eat. Parties, festivals, weddings, and every special occasion seem incomplete without the presence of biryani.
As the dish is so popular so different chefs play with it to create different tastes in biryani according to the regional flavors. Like; Karachi biryani, bombay biryani, Sindhi biryani, Thalassery biryani and Pakistani biryani.
All biryani recipes more or less have the same recipe only the style of layering and making of curry is a little bit different. If you are a true foodie then you must love all the flavors of biryani if it is cooked with the perfect combination of rice and meat.
Best Biryani Tips and Tricks
There are some protocols and biryani basics that we need to understand to make the best biryani. Like what ingredients require and which type of biryani are you making and what pots and pans are suitable to make biryani. These little things make a big impact to make perfect biryani. Let's have more insight...
1) Selection of Pan/Pot
Selecting the right pan is essentially important to make perfect biryani. It will help you to make perfectly cooked rice without getting mushy or stuck on the pan bottom.
Here are a few tips to select the pan.
Use a heavy pan with thick bottom.
Pan and pots for biryani need to be wide and deep.
Cast iron pots are good to use. It will evenly distribute the heat and help to make perfect rice without sticking to pot pan.
I personally nonstick pan but now moving to titanium and it works well.
Avoid cooking in steel and Aluminium pans and pots. Steel pan is good to boil the rice but for steam it will not advisable as it may burn the rice from the bottom.
Cauldron (daig) rice is good to have but at home make sure the chemical coating is not old and torn otherwise it may add some poisonous contamination to your food.
Always use pans with secured lids as it will cover the heat inside the pan to give the best end result.
Always focus on the size of the pan. If you are making less food in a big pan then the result will not be good. In the same way, big quantity in small pan then it will be mushy or show a grainy texture. Always use the pan, according to the quantity of your food.
You can also use rice cooker to boil the biryani rice. Alternatively, the instant pot is the best option.
2) Rice for Biryani
Many people use sella rice for biryani but I personally preferred to use premium quality long grain basmati rice. Nothing can match the flavor of basmati rice. Alternatively, jasmine rice can also be used.
Basmati rice has a significant aroma and always remains nonadherent while boiling at right temperature.
What's the difference between sella and basmati?
Sella is easier to cook and have a different flavor and always remain fluffy while cooking that the reason why most of the catering services use sella rice.
Basmati has long grain and slimmer in size. Best in taste! and always spread the best rice aroma.
3) Meat & Rice Ratio
In chicken biryani: Use 1kg biryani rice, with 1.5 kg golden pieces of chicken. 8 to 10 pieces will be enough with 1kg rice. It also depends on bird size to make the pieces. 1 Kg biryani is enough for 5 to 6 people. So you can multiply it if you want to make it for party.
Mutton/Lamb: Use 1kg rice with 1 kg meat. It will be enough for 5 to 6 people.
The quantity of rice and meat are directly proportional to each other while making biryani. If it's not balanced then there is much difference in taste. Sometimes biryani is cooked with less masala or meaty flavor so balancing the rice, meat, and masala is important.
Biryani onions are called birista which is the form of crispy brown onions. Biryani masala prepared with crispy fried onions makes a perfect daigi taste in biryani. Use it to make biryani korma and sprinkle on top of the platter while serving. It will make it divine in taste.
Here is the complete guide to make birista in your kitchen.
According to my best practices, I always make birista first, then cook biryani masala in same pan. It literally save time kitchen and keep me away to wash additional pan.
5) Korma Curry Making
Here are few tips to make perfect Biryani korma (curry).
Properly follow the recipe to use the ingredients accordingly. If the requirement is 1 teaspoon then 1 tablespoon can change the flavor of your food. So make it clear before making the curry.
Always cook the meat on high heat and it starts to change color then add masala.
Use freshly made ginger garlic paste. Thick yogurt in curry will add a perfect taste in korma. Cook it on high heat to blend with curry masala.
Use homemade Biryani Masala Powder.
Biryani curry or korma always need to be thick. It should not be watery otherwise the biryani rice will get mushy on steam.
Oil in curry will add lubrication in biryani rice. Don't discard it.
Use homemade garam masala as store bough have different taste and it will make a big influence on your curry taste.
If your curry is watery, then follow the guide to thicken the curry according to the best method.
6) Soaking Rice
Soaking can plump the rice grain. Basmati rice only takes 10 to 15 minutes to soak. If it's over soaked then biryani rice may break. Plumps or soaked rice always give the best result after cooking.
To properly soak the rice, first, wash the rice in a bowl and then add deep-filled water and keep it at room temperature for 15 minutes. After 15 minutes, drain the water and it's ready to boil.
Always manage the time, when you are ready to boil the rice then soak before 15 minutes.
Some people soak the the rice as first step of biryani cooking which makes it soggy and becomes a reason for mushy rice.
7) Rice Cooking
How to cook biryani rice is a vital step to make perfect biryani. If the rice is overcooked then the biryani will be sticky, mushy, and over moist. If the rice is less cooked then it will be grainy in taste. So making perfectly cooked rice is extremely important to get best result.
My best practices tell me to cook 80% rice while boiling and rest of the 20% will cook on steam.
Always add the soaked rice to hot boiling water. It will significantly help to make it fluffy. Managing the temperature of cooking is always important for perfect cooking. Cook the rice for 5 to 6 minutes to make 80% done with lid on high heat.
8) Layering
Here is the most adorable step for biryani lovers. Now I assume to make perfect rice (80% cooked) and thick korma curry is ready to make the layering.
Important points to note while layering biryani:
Korma should not be at room temperature. Heat it up if it is.
Rice should be properly drained with excess water.
Lubricate the pan before adding the layers. This step will help to secure the bottom from sticking.
Make the first layer of korma curry then add rice and spread it on the curry with the help of spoon. In the same way, repeat the process to add 2nd layer of korma and then boiled rice.
Topped with food color, hand crushed birista (biryani onions), and freshly squeezed lemon juice. Don't use mint in biryani it will change the color to black. Use freshly chopped coriander. Biryani essence will add an aroma, don't skip it!
9) Steaming (Dum)
Secure the biryani pan with lid. If you think the lid is leaking steam and not properly cover the pan then use kitchen cloth to secure the lid. If you are using secured lids then no need to use kitchen cloth.
Steaming on Stovetop
Initially place the biryani pan on high heat for 3 to 4 minutes. Right after 4 minutes turn the heat to low/medium. Cook the biryani for 15 on medium heat and after 15 minutes turn it to extremely low temperature and cook for 10 minutes.
Steaming Biryani in Oven
Preheat the oven before 10 minutes at 220°C or 428°F. Place the layered biryani dish in preheated oven and bake it for 25 minutes.
I persaonlly love to layer biryani in big and long Aluminum baking dish. It hardly take 25 minutes to get steamy and keep myself away to wash the pan.
10) Mixing & Dish Out
An extremely important step of biryani is dishing out. Here are some tips to follow:
After steaming, rest the biryani rice for 10 to 15 minutes to settle heat. Never ever dish out right after steaming especially if dishing out for party. Biryani rice is so delicate and it can easily break at this time.
After 10 minutes the heat will be settled and you can dish it out with a flat spoon. If you made it in big pan or pot for party then take it out with a small steel plate.
Gently mix the biryani from the pan sides. Don't mix it like curry. Just distribute the rice from here to there in one direction. That's it!
Never take out biryani from the middle of the pan. It can break the rice.
Best Biryani Recipes
Chicken Biryani:
Pakistani Chicken Biryani Recipe – Homemade Biryani- Eid Special Biryani
Homemade Pakistani chicken biryani recipe in Urdu. Learn how to cook Pakistani biryani with chicken at home kitchen. Watch recipe video step by step!!
Check out this recipe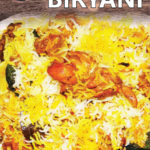 Mutton/Lamb Biryani
Mutton Biryani Recipe - How to Cook Mutton Biryani at Home (Video)
If you love 'mutton biryani' and seeking the mutton dum biryani recipe then try this recipe video - how to cook mutton biryani at home step by step
Check out this recipe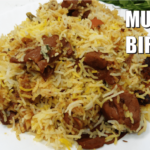 Sofiyani Biryani (White Chicken Biryani)
White Chicken Biryani (Sofiyani Biryani)
White chicken biryani famous as Sofiyani biryani is the newly emerging biryani recipe that people love to eat all across South Asia especially in India and Pakistan. Tender and juicy chicken white sauce masala cooked with indian spices and steamed with basmati rice makes a perfect flavor for biryani foodies. Best to serve as main course in dinner!
Check out this recipe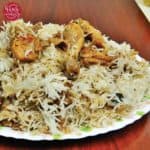 Beef Biryani
Beef Biryani Recipe
Beef biryani is the real and ultimate flavor of biryani that only excite the loyal biryani foodies of Pakistan and India. Tender and juicy beef curry layered and steamed with boiled basmati rice makes a perfect falvor and appetizing aroma to serve at dinner or lunch. Let's delve to make it step by step.
Check out this recipe
Tikka Biryani
Chicken Tikka Biryani
Chicken tikka biryani is one of the best biryani that people love to eat in South Asia, especially in Pakistan and India. Golden chicken pieces marinated in tikka masala and roasted in a pan make a perfect layer with basmati rice. The smoky and steamy tikka biryani with charcoal aroma tempts to eat everyone.
Check out this recipe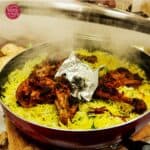 Hyderabadi Chicken Dum Biryani
Hyderabadi Chicken Dum Biryani Recipe
Authentic Hyderabadi chicken dum biryani is a phenomenal crowd-pulling Indian recipe. Nonadherent fluffy basmati rice cooked, layered, and steamed with marinated chicken curry, Birista, and spices makes a perfect flavor to serve at family dinner or lunch. Make it pakki or Kacchi, both will not stop you to eat.
Check out this recipe
Serving
Biryani is always served with Biryani Raita and fresly made Veg Salad. If you want pair up with Shami Kabab. As it makes a perfect taste together.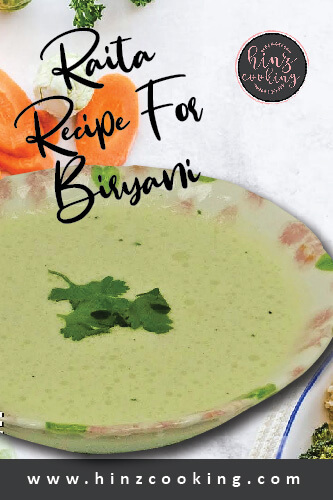 Q & A
What is the secret ingredient of best biryani?
Using the right ingredients with right proportion of meat and rice is the secrete. Managing cooking temperature is another science to make perfect biryani. Use biryani masala to ajust spices in one place.
What is biryani onions?
Birista is the biryani onions. It's a crispy fried onions that can easily crush with hands. Use it in making biryani curry and topping.
What are the reason of sticky or mushy biryani?
If the rice is over-soaked, over-boiled, or over-steamed then the biryani might look sticky or mushy in texture. Sometimes the biryani korma curry is the culprit. If it's watery then biryani can turn to sticky and mushy texture. Focus on these areas to make perfect rice.
How to avoid the burning smell in biryani if it burns from the bottom?
Immediately shift to another pan and remove the rice that shows a burnt texture.
What to do with oily biryani?
If it's in small quantity then place it in on absorbent paper for a few minutes. When it releases the excess oil then shift it to the pan again.

How to fix if the biryani rice is grainy or not properly cooked.
Add a splash of water in a pan and keep it on the stove on high heat. As it starts boiling then place the biryani in the pan and secure with lid. Stem the rice on medium heat for 20 minutes. It will be surely fixed.
You Might Like This
Share this recipe with your family and friends. It would be great if you leave your feedback in the comment box. If you make this recipe at home then share a picture with the hashtag #hinzcooking