Are you looking for 12 Rabi ul Awal recipes to make your day special? It's a blessed month for Muslims as we celebrate the birth of 'Rahmatul lil Alameen' - our beloved Holy Prophet Mohammad (S.A.W.)
Here I am sharing some delicious and easy recipes that you can easily prepare at home to share with your family and friends.
I personally used to make Doodh ka Sharbat, Biryani, and Kheer but there are many other ideas that you can prepare to add festivity to share with your loved ones.
1. Milk Sharbat
Here is a simple and easy recipe to make refreshing milk sharbat famous as doodh ka sharbat. Traditionally people make with rose/gulab syrup but here I prepared with Rooh Afza that is super easy and delicious in taste. The garnish of ground almonds and pistachios makes it healthy and nutritious.
Milk Sharbat Recipe - Rooh Afza Milk Sharbat - Doodh Ka Sharbat
Summer special roohafza milk sharbat recipe in hindi to try at home. If you are looking how to make doodh ka sharbat (Mohabbat ka sharbat) watch recipe...
Check out this recipe
2. Keema Naan
Lahori keema naan is a special bread recipe from Punjab. Here I prepared it in a simple way that you can easily make at home. Stuffed ground mince in bread and then baked in the oven. (See also: Garlic Naan)
Keema Naan Recipe
Keema naan is one of the most popular Pakistani naan bread stuffed with ground meat and baked in Tandoor. You can easily find it on all the street food in Punjab and Amritsar. Ground meat cooked with the flavor of garlic, seasoned with spices and herbs, stuffed in a yeast flatbread, and baked in the oven makes a perfect flavor for naan lovers. Once you will eat, I swear, you will have again and again.
Check out this recipe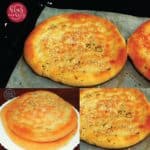 3. Sooji Ka Halwa
Another classic and traditional recipe is to prepare all-time favorite sooji ka halwa. You can prepare it a day before and simply serve and share it with your family and friends. It will hardly take 15 minutes to prepare.
Pakistani Suji Ka Tukri Halwa
Making Pakistani Suji ka Tukri halwa which is a dry form of halwa prepared without milk. Simply a 5-minute recipe cooked with roasted semolina, ghee, and sugar. The addition of desiccated coconut and pistachios makes a perfect KATLI bite.
Check out this recipe
4. Haleem
Everyone loves to have Haleem. Here is the simple and easy recipe for chicken haleem. It's a Pakistani style haleem that can be easily prepared at home. You can also use beef to make the same recipe.
Pakistani Haleem Recipe - How to Make Haleem at Home
Authentic Pakistani haleem recipe to prepare at home. If you are looking how to make heleem (حلیم) then follow the recipe step by step. Easy Haleem recipe
Check out this recipe
5. Kabsa
It's an Arabian rice recipe that people love to have in the middle eastern region. It has a special flavor and taste! Here I prepared Saudi-style chicken kabsa using a handful of ingredients. You can also try Chicken Mandi.
Kabsa Recipe (Chicken Machboos)
Chicken Kabsa recipe famous as Chicken Machboos is a special Arabic Rice and chicken popular all around the Middle East and Saudi Arabian region. Steamed cooked Kabsa rice with oven-baked chicken makes a perfect taste to serve at dinner and lunch. Family favorite kabsa rice that everyone loves.
Check out this recipe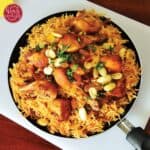 6. Semolina Pudding (Layali Lubnan)
In sweet recipes, semolina pudding or Lebanese-style layali lubnan is the best idea to serve with your family and friends.
Semolina Pudding Recipe
Semolina Pudding Recipe or breakfast semolina porridge is a perfect dessert recipe that you can make with minimal ingredients and prepare within 15 minutes.
Check out this recipe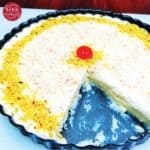 7. Chicken Tikka Biryani
Normally people make biryani at special events. Here you can try chicken tikka biryani that special smoky taste of chicken in rice. I personally love this idea to prepare tikka biryani on the stove top rather than using the oven. You can try and I am sure you will love the idea.
Chicken Tikka Biryani
Chicken tikka biryani is one of the best biryani that people love to eat in South Asia, especially in Pakistan and India. Golden chicken pieces marinated in tikka masala and roasted in a pan make a perfect layer with basmati rice. The smoky and steamy tikka biryani with charcoal aroma tempts to eat everyone.
Check out this recipe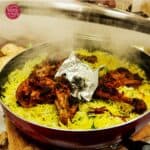 8. Kachori
If you are looking for some snacking ideas then Kachori is the best. You can prepare this recipe with different stuffing.
Khasta Kachori Recipe
Making khasta kachori recipe for foodies to try at home. If you are looking how to make aloo kachori street style then watch recipe video step by step.
Check out this recipe
9. Meethi Tikiya
Many people relate this recipe to the different events but it's a form of sweet cookies that you can make any time to serve. It's simple and easy to make.
Meethi Tikiyan Recipe
Meethi Tikiyan Recipe - Meeth Tikia in Urdu - میٹھی ٹکیاں - Popular Pakistani cookies with sweet, crispy, and crunchy flavor. Perfect recipe to serve with tea time or in kids lunch box. Mostly people used to make this recipe in Islamic month of Rajab.
Check out this recipe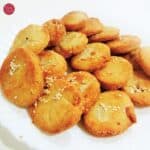 11. Pulao
Another idea is to prepare chane ka pulao or pulao biryani. I have seen many people make pulao to distribute with families to share the value of this blessed month.
Chana Pulao Recipe
Simple and easy "chana pulao recipe",kabuli chana pulao, channa rice recipe with step by step video recipe tutorial to make in home kitchen.
Check out this recipe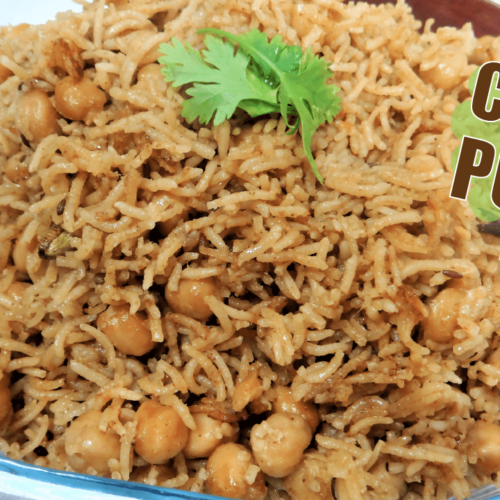 12. Jalebi
As the day is full of sweetness so serving or distributing Jalebi is the best idea. You can easily make it at home just by following few steps.
Instant Jalebi Recipe - How to Make Jalebi Pakistani
Instant jalebi recipe without yeast. Famous Pakistani and Indian dessert that people love to eat on street food. Extremely crispy and juicy! Watch video!
Check out this recipe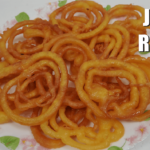 Here I shared few ideas that you can easily prepare at home kitchen. If you are fasting then make a plan to prepare a day before as it will give you convenience to celebrate your day. All these recipes can be prepared with handful of ingredients that you normally have in your kitchen pantry. People from Pakistan, Indian and Middle eastern region celebrate Rabi ul awal with fasting and sharing food with friends and family.
Don't forget to join our Youtube Channel