Pakistani rice is world-famous especially the basmati rice due to long grain and aroma. Here making 12 different 'Pakistani rice dishes' for your next dinner or lunch.
If you love Pakistani cuisine and looking forward to making Pakistani food with rice then must try these recipes as it will give authentic Pakistani taste on your dining.
Pakistani food is rich with spices and mostly the recipes are inherited from Mughals so you will get a royal touch in traditional Pakistani dishes.
Jump to:
SEE ALSO: Pakistan Food For Foodies
So let's review and find the recipes of rice dishes Pakistani style.
Best Pakistan Rice Recipes For Your Dining
Here I select the most popular rice recipes that people love to have on dawat, parties, family get together, weddings and festivals.
Mostly the dishes are in form of pulao and biryani but they are totally different in taste. Making recipes are entirely different from others. All these dishes are with recipe videos so you can easily explore the link to find the recipe according to your dinner or lunch.
1) Pakistani Chicken Biryani
Most popular 'Rice Dish' of Pakistan
The combination of chicken and rice makes a perfect rice dish that's called chicken biryani. It's been prepared on the steam of chicken curry and boiled rice with the addition of brown onion, lemon juice, and saffron. The perfect and most recommended dish for parties and festivals.
Karachi is the most famous place to have the best chicken biryani so here I am sharing an authentic Karachi-style chicken biryani recipe that will help you to make at home for your dinner.
Pakistani Biryani - Cook Pakistani Style Biryani at Home
Here is popular Pakistani biryani recipe with chicken. if you are looking how to cook biryani in easy way then must try this recipe. Watch Recipe Video!
Check out this recipe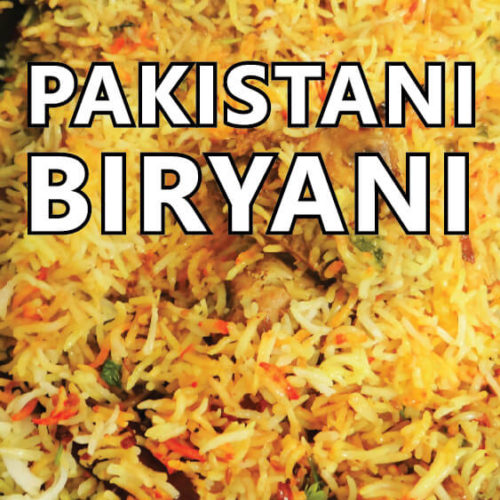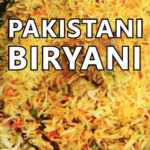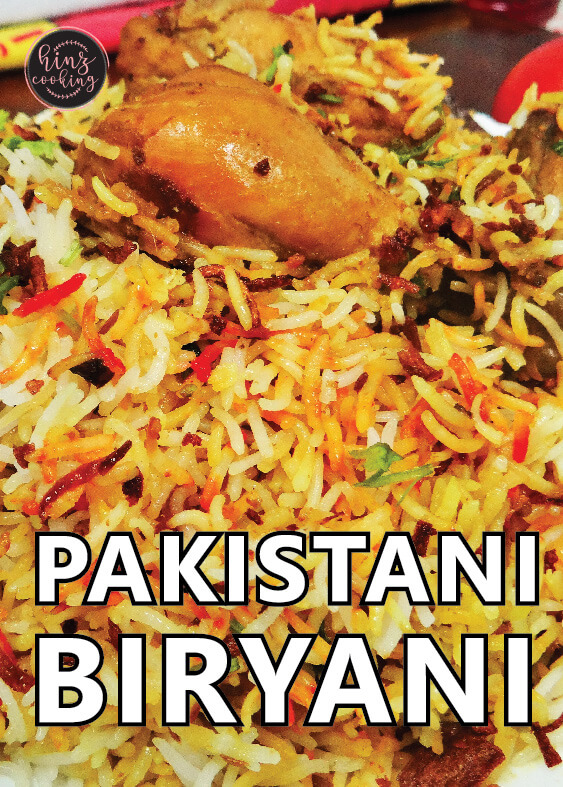 2) Pulao Biryani
It's a fusion of biryani and pulao! If you love biryani at the same time craving for pulao then this rice dish is for you. One of the best combinations of rice in the form of pulao and biryani in one place. Super easy to make and tasty. Must try this delicious recipe in your kitchen.
Pakistani Pulao Biryani Recipe
Special Pakistani chicken pulao biryani recipe for foodies. Degi style rice biryani and pulao will give you the best fusion at one place. Watch recipe video!
Check out this recipe
3) Chicken Tahari Pakistani
Tahari or (Tehri) is a famous rice dish that people make with yellow turmeric rice. Most people makes this dish to serve at lunch. If you are a veg lover then must try with potatoes and here is the nonveg version with Chicken.
Pakistani style chicken tahari resemble with Hyderabadi tahari recipe. Extremely delicious rice dish serve with raita and green salad.
Chicken Tahari Recipe Pakistani (Tahri Recipe)
Tahri recipe is the most famous Indian rice dish with fluffy yellow rice. Here I am making family favorite chicken tahari recipe Pakistani style which will give you the best chicken and rice combination in one place. Best to serve at dinner or lunch! My friends call it recipe of tehri pulao.
Check out this recipe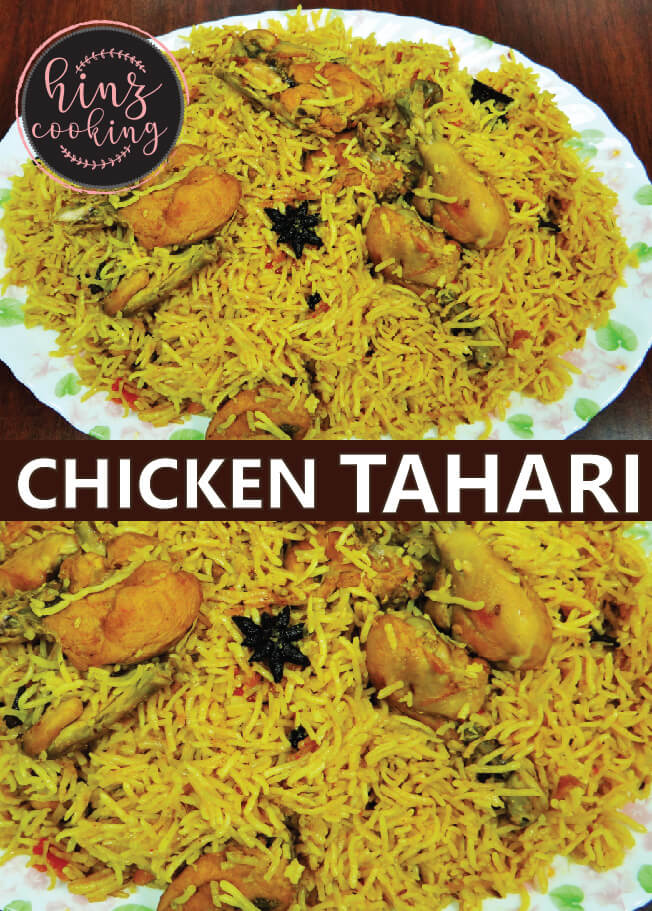 4) White Biryani (Trending)
(Karachi Special Biryani Recipe)
White biryani also called Sofiyani biryani is the trending rice dish in Pakistan as people love to have it. It's white in color biryani but full of spices and herbs that make it tasty and scrumptious.
White Chicken Biryani (Sofiyani Biryani)
White chicken biryani famous as Sofiyani biryani is the newly emerging biryani recipe that people love to eat all across South Asia especially in India and Pakistan. Tender and juicy chicken white sauce masala cooked with indian spices and steamed with basmati rice makes a perfect flavor for biryani foodies. Best to serve as main course in dinner!
Check out this recipe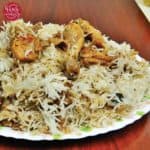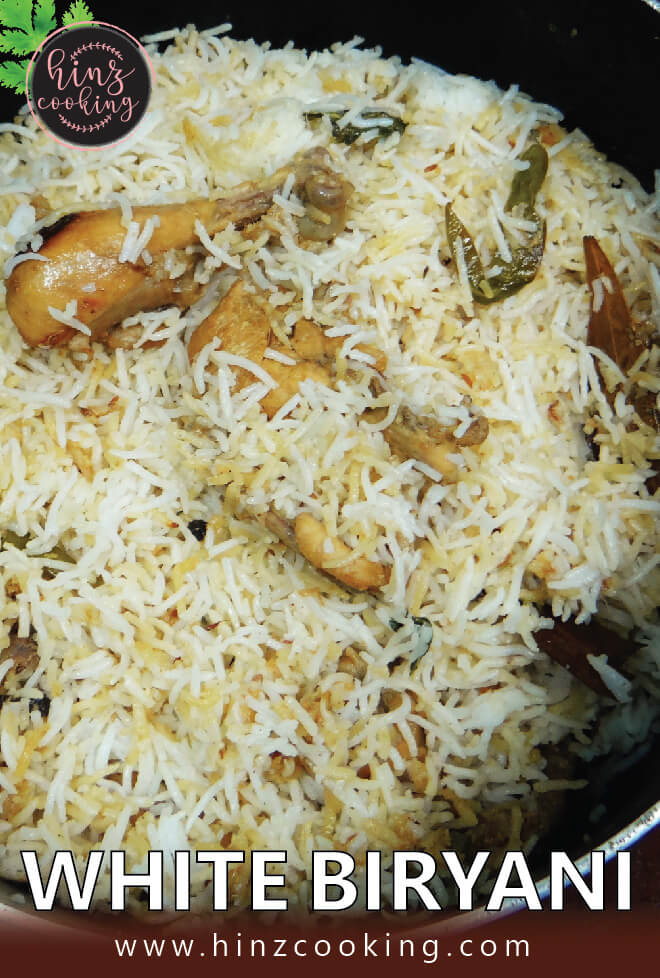 5) Beef Biryani
One of the forms of biryani made with beef (red meat). It's a traditional rice dish makes with a combination of tender beef curry and rice.
Beef Biryani Recipe
Beef biryani is the real and ultimate flavor of biryani that only excite the loyal biryani foodies of Pakistan and India. Tender and juicy beef curry layered and steamed with boiled basmati rice makes a perfect falvor and appetizing aroma to serve at dinner or lunch. Let's delve to make it step by step.
Check out this recipe
6) Aloo Wale Chawal - Aloo ki Tahari
Most people call it 'Aloo wale chawal' one of the forms of Tahari made with potatoes and rice. Super easy and quick recipe for foodies to try at home. If you are back at home after a tiring day and a plat of aloo tahari with kabab and raita can make your day.
Tahari Recipe (Tehri /Tehari) - Aloo Ki Tahari Pakistani
Aloo Tahari recipe Pakistani is one of the best yellow rice recipe that people serve at lunch or dinner. Spicy aloo curry cooked with rice makes a best flavor. Watch video recipe in Urdu/Hindi.
Check out this recipe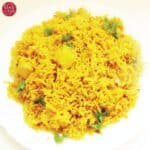 7) Vegetable Dum Pulao | (Sabzi Pulao)
If I stock up tasty and yummy Pakistani rice dishes then vegetable pulao (traditional style sabzi pulao) will be on count as it's the best combination of rice with vegetables. Truly recommended for both veg and nonveg lovers.
My mother used to make the most aromatic vegetable pulao as she makes the whole house become fragrant so it compels us to eat vegetables without excuse. If you have picky Pakistani kids at home then must try this recipe as they love it and divert to eat more veggies. Super easy to make and extremely delicious in taste.
Veg Pulao Recipe (Sabzi Pulao)
Quick and easy veg pulao recipe video step by step. Looking at how to make restaurant-style mix vegetable pulao then follow recipe direction (Sabzi pulao)
Check out this recipe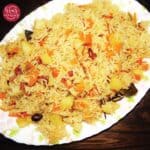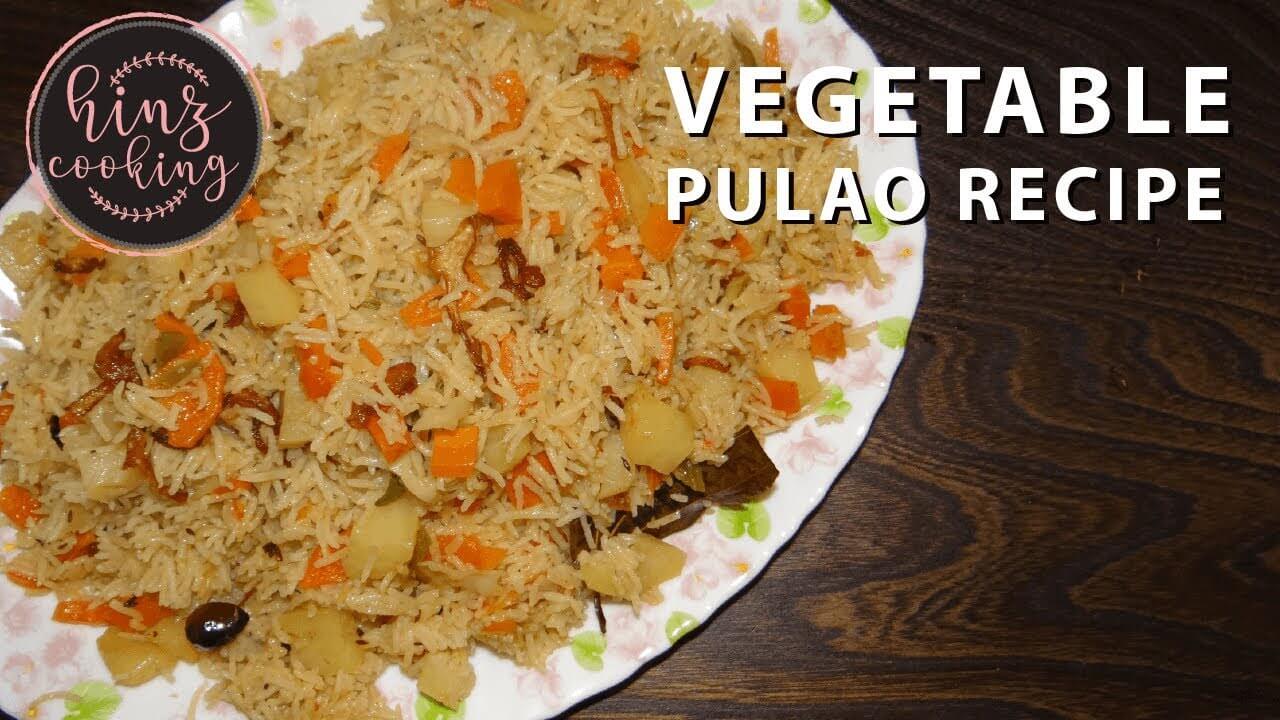 8) Chana Pulao
Another sensation in Pakistani rice dishes is 'chana pulao' or chickpea pulao. One of the most famous food from Lahore. If you want to eat the best chana pulao then must try Lahori style degi chanay ka pulao. It's a healthy and nutritious combination of chickpea (full of protein) and rice.
Chana Pulao Recipe
Simple and easy "chana pulao recipe",kabuli chana pulao, channa rice recipe with step by step video recipe tutorial to make in home kitchen.
Check out this recipe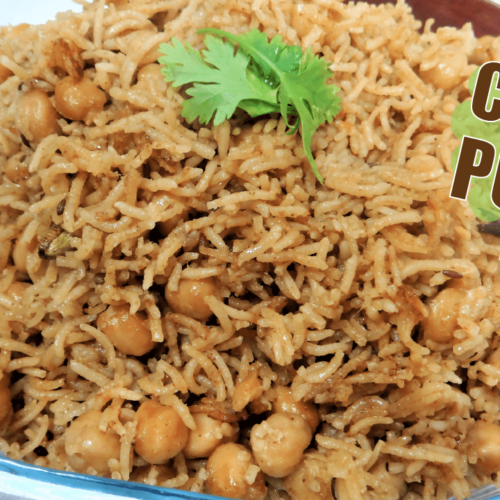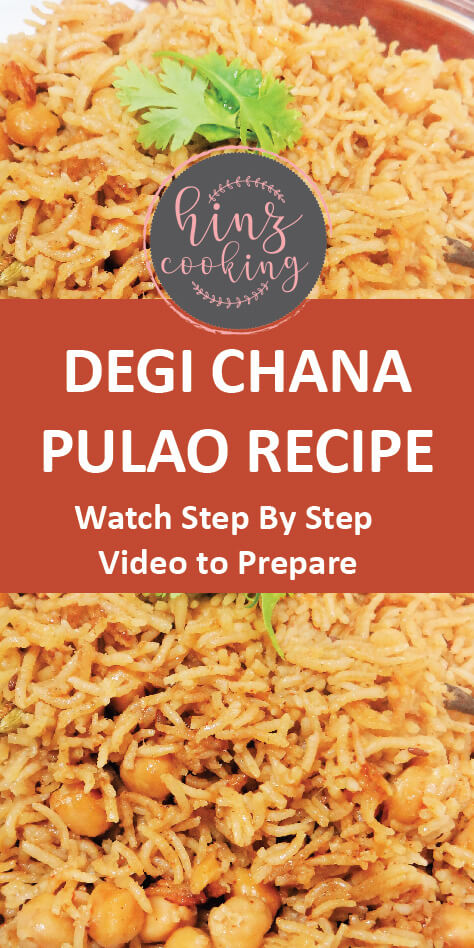 9) Yakhni Pulao
Traditional style yakhni pulao made with meat yakhni (red meat or chicken). Yakhni is a form of meat stock that use to cook rice. Pakistani cuisine is incomplete without pulao as most of people love to have it in dinner or lunch.
Chicken Pulao Recipe Pakistani
Chicken pulao recipe cooked with long grain basmati rice is the perfect dish to impress your guest. I prepared this Pakistani style one pot pulao using my grand mother recipe. Fluffy rice, tender chicken, and the topping of fried onion is enough to make a perfect day. I just love the inviting aroma of this Pulao.
Check out this recipe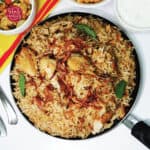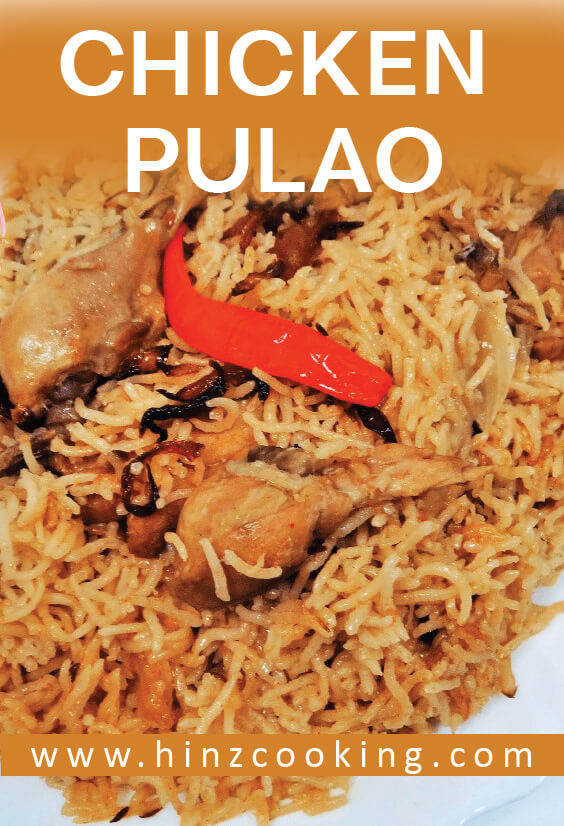 10) Mutton Biryani
If you want to take the original taste of biryani then must try mutton biryani. Perfect rice dish of Pakistani cuisine. Full of spices and herbs to bring flavor to the table. In this biryani, mutton korma cooked with steam rice to make a perfect taste.
Mutton Biryani Recipe - How to Cook Mutton Biryani at Home (Video)
If you love 'mutton biryani' and seeking the mutton dum biryani recipe then try this recipe video - how to cook mutton biryani at home step by step
Check out this recipe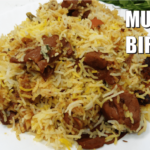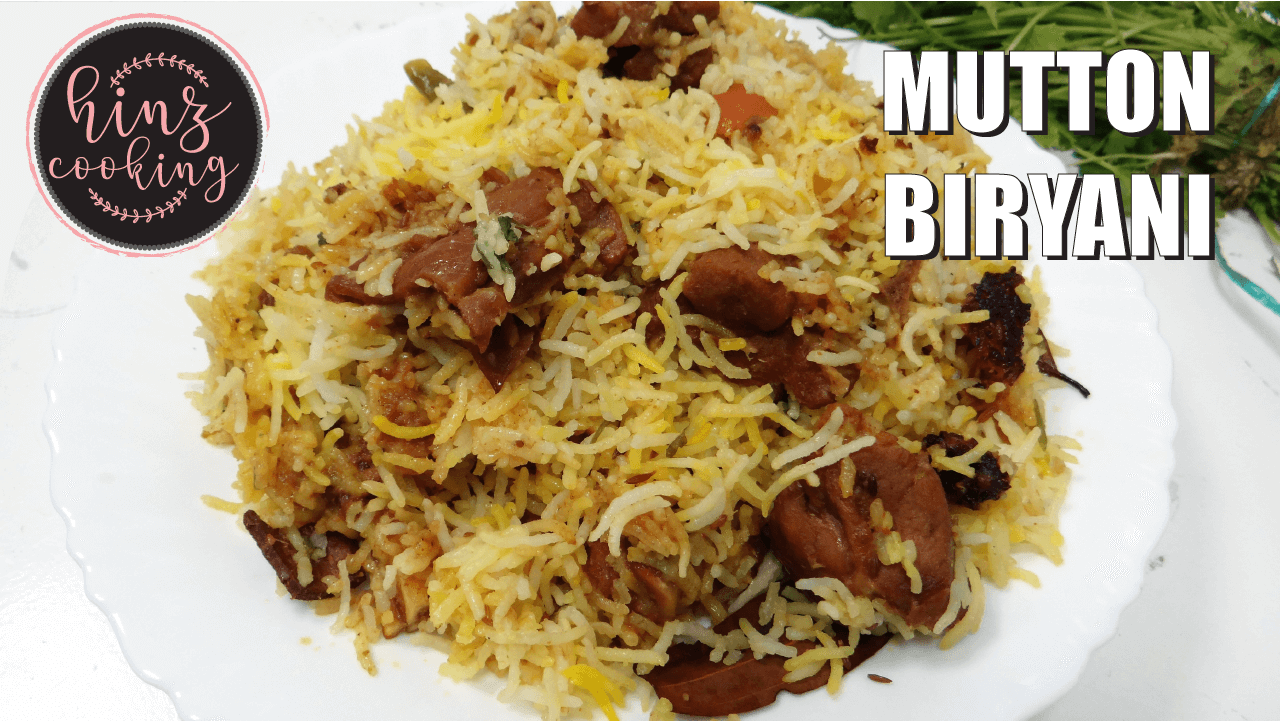 11) Matar Pulao
It's a peas pulao recipe famous as 'matar ka pula'. It makes with seasonal and frozen peas. People serve this pulao with curry, kabab, raita and salad. In this recipe, rice cooked with the tadka of garam masala along with peas that makes it perfectly delicious. Healthy and nutritious rice recipe. Winter is the best season to make matar pulao.
Pakistani moms make the best matar pulao so homemade is perfect. If you agree with me then give me a comment to relate your experience.
Simple Matar Pulao Recipe
Quick and simple Matar pulao recipe cooked with long-grain basmati rice with the flavor of tempered whole spices. Best pulao recipe Pakistani and Indian to serve with curry, kebab, and raita.
Check out this recipe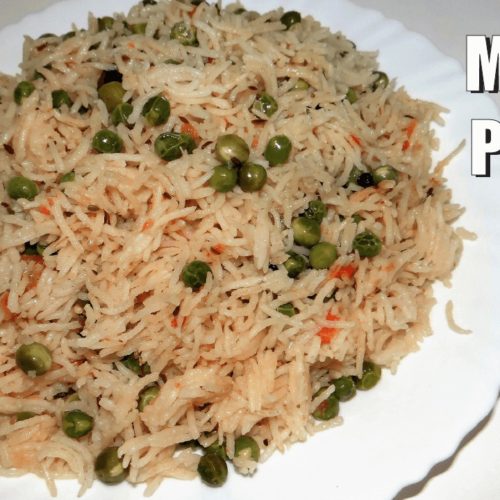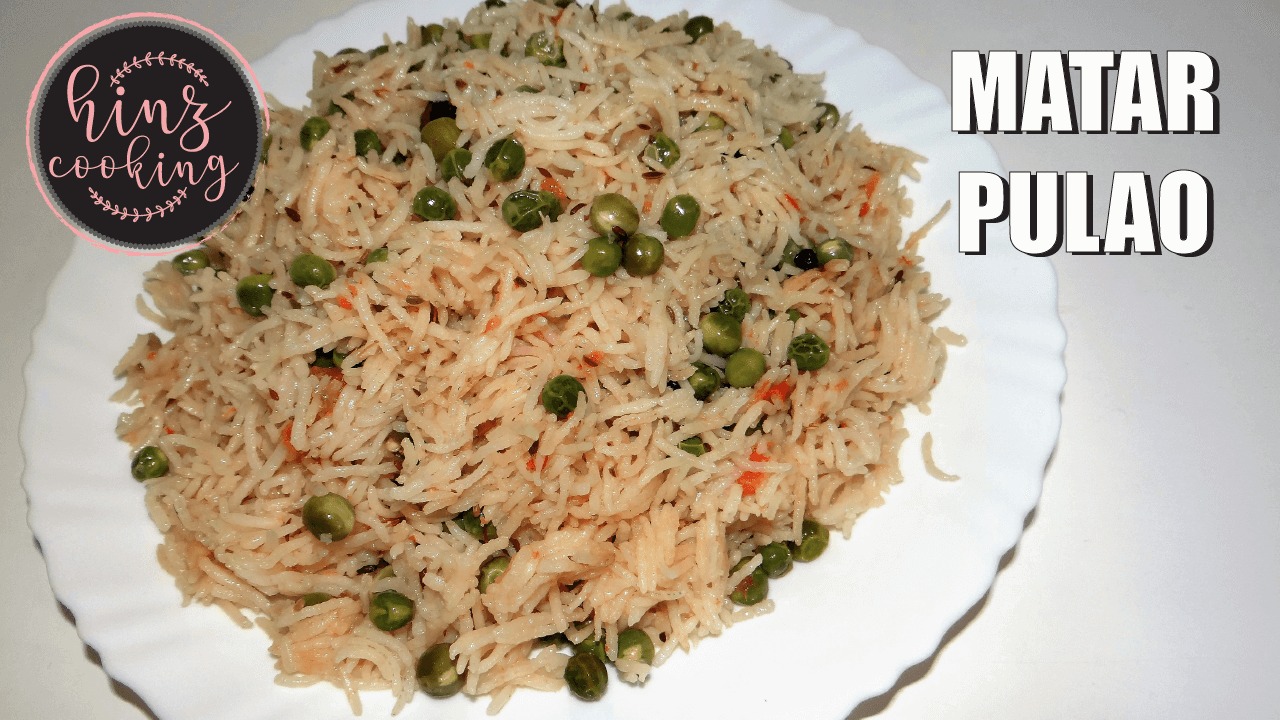 12) Sindhi Biryani Rice
In Sindhi cuisine, one of the best and most famous rice dish in Pakistan. Sindhi biryani made with meat, rice and potatoes. It makes a perfect combination in form of biryani. Super tasty recipe for foodies to try at home kitchen.
Sindhi Biryani Recipe
Sindhi Biryani is the most popular dish of Sindhi cuisine. If you are craving masala wali spicy chicken biryani with potato (aloo) then this recipe is for you. It is extremely exciting for me to cook this biryani as it's full of vibrant colors and literally I was starving due to the heady aroma of steaming biryani rice.
Check out this recipe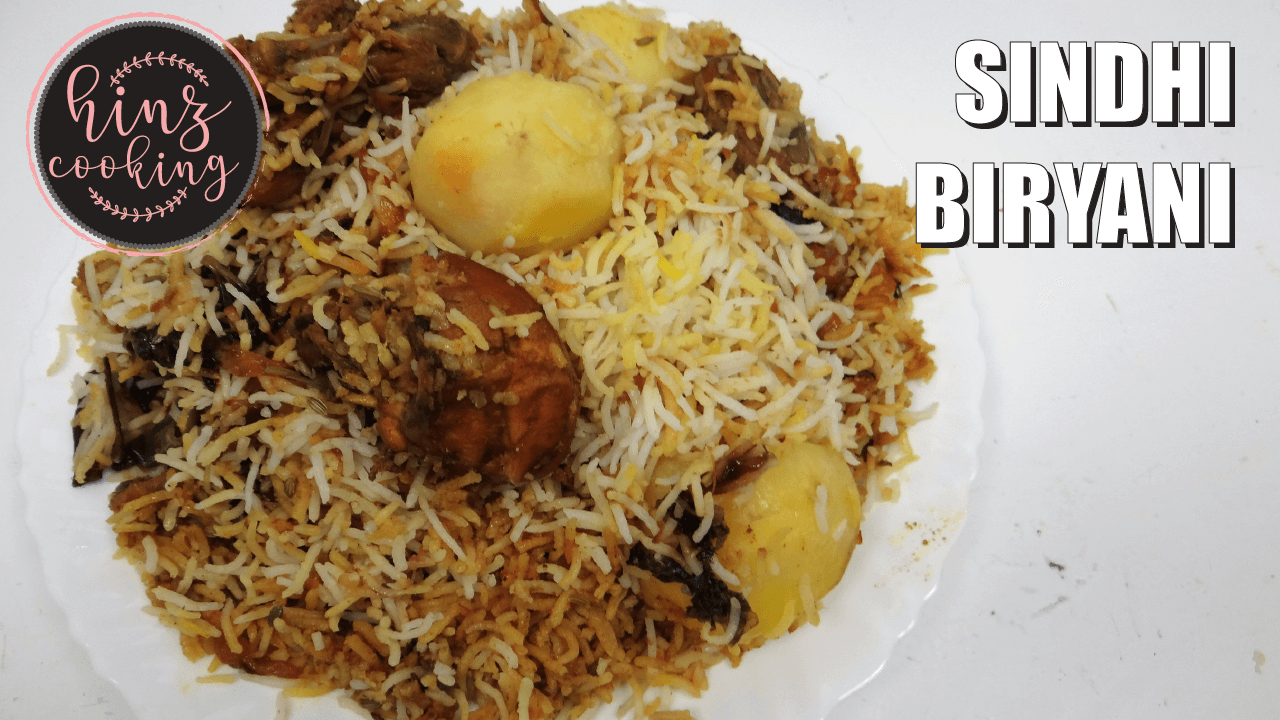 Share this recipe with your family and friends. It would be great if you leave your feedback in the comment box. If you make this recipe at home then share a picture with the hashtag #hinzcooking
More Pakistani Recipes