Pakistani food is famous all around the world due to it's crowd pulling delectable aroma, rich texture and amazing taste of spices and integrated ingredients. Today, I am going to share most popular Pakistani food and traditional dishes with recipes that you will surely love to try on your next visit.
If you are planning to visit Pakistan then you must be excited to know about food and culture. Many of my friends google, what to eat in dinner, lunch or in breakfast. So I would say, you don't need to worry as I am sure you will get the best variety according to your taste buds. Here in this post, I am going to share some traditional food ideas and recipes that Pakistanis love to make and share as a signature meal.
Being a Pakistan food blogger, and recipe developer, it's my responsibility to share authentic Pakistani food recipes that you can easily prepare at home using minimal ingredients and with ease and convenience. This post is significantly ideal for overseas Pakistanis who are badly missing Pakistani food and interested to got the authentic recipes to make at home in their home kitchen.
Jump to:
50+ Pakistani Food Dishes with Recipes
If you love to try global cuisines then you must give a try to Pakistani food dishes as they are full of salivating flavor, appetizing aroma and best combination of ingredients that you can easily find from near by grocery stores. Living abroad, I got the opportunity to offer Pakistani food to my friends, colleagues and acquaintainces who were not familier with the taste now love it and always ask to make less spicy biryani as they love it. Have a look at Pakistani street food to get an idea of live cooking.
Let's delve into the recipes. All recipes are tested and perfected in my kitchen and available with video to follow the quick steps.
Karahi is the famous and most popular Pakistani curry dish that people love to eat all across Pakistan. It has a unique aroma and taste that compels to eat again and again. People make it in different styles according to their region. Most people love chicken and mutton karahi.
If you are going to visit Pakistan then here are some ideas for you to have karahi with variety Like;
Karahi is famous food in Peshawar as well so if you are visiting Peshawar then don't forget to eat Charsi Karahi from Namak Mandi. In Karachi, you can visit burns road to find the best karahi option. In lahore, visit Butt Karahi from Lakshmi chowk.
If you are interested to make at your home kitchen then explore the recipe.
Soft, fluffy and buttery flavored Pakistani naan is famous as Roghni naan that will give you the best dinner bites with curry, kebabs and dal. Traditionally it's been cooked in tandoor but here is the homemade naan that you can easily prepare in your home oven.
One of the best biryani of the world. Pakistani biryani is full of spices. fluffy non-adherent rice and strong steamy aroma invite everyone to eat. Here is the recipe that you can with Birista topping and serving with biryani raita.
Pakistani haleem is one of the most popular dish in Pakistani cuisine. Many people get confused with Haleem and Khichda as it seems similar in look. Haleem is more smooth in texture while the Khichda is coarsely ground so it's not mashed as haleem. It can be stored in the refrigerator for 3 to 4 days in an airtight container.
You will find so many places in Pakistan to get the best haleem. Here is the authentic haleem recipe with all the haleem ingredients to make at home. Enjoy your dinner time with haleem and naan.
I will call it national recipe of kabab in Pakistan. I hardly find any house freezer without shami kabab. It's a multi purpose dish that you can serve as an snack/appetizer or as a side dish with dinner or lunch.
Whole chicken marinated with Pakistani spices, ginger garlic, yogurt and garam masala and then deep fried to get roasted brown color. It's a famous recipe of Lahori street food.
Another tourist attraction is delicious and aromatic 'Chicken Tikka'. It's a barbecue recipe so the aroma of meat on coal makes it tempting to eat. People loves to eat tikka with green salad, raita or chutney. Naan is the perfect combination to make a perfect tikka bite.
There are so many places all across Pakistan where you can find tikka.
Here are some flavors in chicken tikka that you can explore:
green tikka
malai tikka
masala tikka
charsi tikka
kali mirch tikka
If you are interested to make at your home kitchen then explore the recipe. You can easily cook on a stovetop using pan otherwise you can grill or make on coal.
Ground meat (mutton, lamb, beef) cooked with red curry masala powder on slow heat makes a perfect keema curry. Explore the recipe to make at home.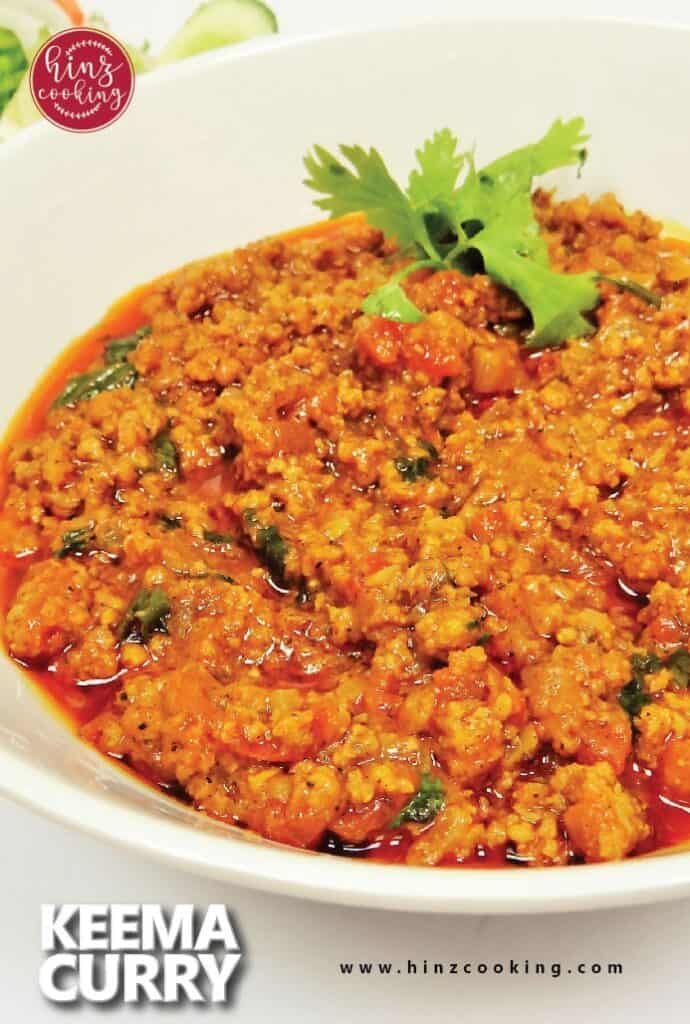 Pakistani pakora has a special flavor that people love to eat on the street side. It's a snack recipe prepared with gram flour (besan) by adding a variety of vegetables. One of the most popular snack idea. Serve with chutney.
Here are some famous combination of Pakoras:
Onion pakora
potato pakora
lachha pakora
veg pakora
If you want to make pakora in your home kitchen here is the step by step recipe video to try.
Kebab is ideally the main course of Pakistani cuisine. If you love kabab then must try this goal kabab recipe. Pakistani street is packed with different options of kebabs so explore this homemade recipe that you can find in the restaurant and popular on food street.
It's a ball of minced meat mixed with spices and cooked on coal/grill. Once you will try this recipe, you will make it again and again.
Here is the step by step goal kabab recipe for foodies to try at home.
One of the signature recipe of Pakistani food. Mutton, beef, and chicken korma is the most recommended dish in dawat menu. People serve it on weddings that the reason why 'shadiyon wala korma' or degi korma is so famous that fascinate people to eat due to unique flavor, taste, and texture.
Traditional style danedar chicken korma is the authentic presentation in which meat cooked with yogurt and spices and garam masala. The paste of brown onion gives it a unique taste and texture that makes it distinguished among other curry or gravy recipes.
Here is the step by step recipe of chicken korma:
Biryani - the most popular and best Pakistani food that people love to eat. If you are visiting Pakistan then don't forget to eat Biryani. It's a special rice dish cooked with meat curry. So aromatic and delicious in taste.
A variety of biryani option is available all across Pakistan.
Here is some famous place in Pakistan to eat biryani. Karachi biryani is famous so people love it from all the corners of Pakistan and whenever visit Karachi then Biryani is the first choice to eat.
Recommended for dawat, get together, parties, and signature dish at weddings.
Food Center Biryani
Student Biryani
Ghousia Nalli Biryani
Biryani of the seas
Karachi White Biryani
Explore the recipe of 'white biryani' to try at home kitchen.
Famous and demanding seekh kabab recipe makes with special Seekh Kabab masala that makes it delicious and aromatic. Normally people make it on bbq skewers and grill under coal smoke but here I am sharing an easy recipe to make in frying pan and grill so it would be convenient for you to make this recipe in an easy way.
If you are visiting Lahore and Pindi then don't forget to eat 'Keema wala naan'. One of the main attractions for lahories to eat this naan. Super delicious and one of the best naan recipe that I ever find. The naan is packed with dried minced meat and cooked in a tandoor that makes it extremely delicious and aromatic.
Chapli kebab is a royal style Pashtun minced kebab famous as Peshawari kabab or Chappal kabab, normally made with ground mutton lamb, beef or chicken with the addition of several spices form a kabab (patti) then fried to make it golden brown color. Delicious in taste and people love to eat it. Best dish for tourists from Peshawar.
Most popular "chicken white karahi" recipe that people love to eat across the world. One of the best Pakistani chicken curry prepared in wok (karahi). It's a famous street food dish served with tandoori naan. The texture of the dish shows creamy white gravy and tender chicken cooked with white masala spices. Extremely delicious in taste and aroma compels to eat again and again.
Here you will find the versatile flavor of biryani prepared with pan-fried chicken tikka. Smoky and steamed rice makes a perfect flavor with tikka chicken. Must try this recipe.
Famous one-pot salan recipe of Pakistani cuisine that you can eat at lunch and dinner as main coarse. It's a stew curry cooked with mutton and potatoes. Full of spices and delicious in taste. People also serve this recipe as a wedding dish (Shadiyon wala aloo gosht).
In Pakistani rice recipes, chicken pulao is the another hit for any lunch or dinner table that people love to serve with raita and kabab. Here is the quickest one pot pulao that can easily make in your kitchen.
Planning to visit Peshawar then must try Nisar Charsi Karahi in Namak Mandi. As it's a countrywide famous karahi now and people love to visit their place to taste the original flavor of karahi. I'd like to share, one of my friends who visited Peshawar brought this as a gift for us and it was the best taste in our dining. Everybody loved and super excited to eat again once we will go to Peshawar.
21) Bihari Kabab
You can make tenderized beef bihari kabab on charcoal, pan and in oven. Quick and easy recipe that will give the flavor of authentic bihari kabab.
Here is the simple, easy and quick recipe of keema fry that you can serve with naan or use the leftover to make keema fried rice or sandwiches.
23) Pulao Biryani (Trending)
It's a fusion of pulao and biryani. If you are craving biryani and at the same time want to eat pulao then must try this pulao biryani. Super tasty and one of the best addition to Pakistani food. It's a new recipe trending all across Pakistan.
24) Fry Kabab
If you are visiting Karachi then don't forget to try 'Fry Kabab' from Waheed kabab house at burns road. It's a special kabab recipe in which minced meat cooked like a gravy. Every bite of these velvety fry kabab makes it special due to unique taste. Must try this recipe and share it with your family and friends.
25) Broast
Pakistani style Broasted chicken is famous and popular and on every street food. Here you will find the best recipe of chicken broast. It's delicious in taste and texture is similar to KFC style fried chicken.
26) Bun Kabab
One of the most demanding and popular recipe of Karachi street food that people love to eat on the road side. Normally bun kabab makes in different style but the aloo anday bun kabab is so common and scrumptious in taste.
27) Kadhi Pakora
Kadhi will add special place on your dining. It's a non veg recipe that everybody loves. Prepared with yogurt and gram flour as main ingredients.
I personally make it for weekend lunch and serve with boiled rice. It has a special taste with pakora so all veg and nonveg foodies love to have it. Gram flour (besan), yogurt (dahi) and other spices makes a perfect combination with sour taste. Some people also serve kadhi with chapati and phulka.
28) Chicken Tahari (Tahri)
Tender and juicy chicken cooked with turmeric flavored basmati rice local called tahri. Best rice recipe for lunch. People make it with potatoes (aloo ki tahari) and with meat.
29) Halwa Puri (Pakistani Breakfast (Nashta)
Famous breakfast recipe of Pakistan. Locally called desi nashta! Pakistani people love to eat halwa puri on weekend or holidays.
There are so many special places to explore the best taste of halwa puri all over Pakistan.
Puri is the form of bread that makes with all-purpose flour dough and deep-fried in oil. It's fluffy, steamy, soft, and chewy in eating. People love to have puri with chickpea curry (locally famous; chikkar cholay) and soji halwa made with semolina.
One of the best breakfast recipe and once you try this, you will love the idea and combination of food with puri.
30) Keema Samosa
Samosa is a famous and most popular street food snack that people love to eat. It's a form of fried pastry with a savory filling, such as spicy mashed potatoes, vegetables, chicken, and keema (ground meat). It can be folded or wrap in different forms but triangular samosa is so famous and traditionally people make it.
31) Aloo Chana Chaat
Mouthwatering and tasty snack that will make your teatime special and memorable. I love to make this aloo chana chaat with my evening tea and compulsory chaat for Ramadan iftar. There are so many street food points where people can find lip-smacking chana chaat.
32) Dahi Baray
One of the best street food recipe that people crave. It's a form of fried dumplings made with lentils (daal) then added with spicy yogurt and chaat masala to add more flavor. Dahi baray is also famous as dahi bhalla especially on Punjab side.
33) Khasta Kachori
One of the best street snack recipes for foodies to try. Kachori is famous all across Pakistan especially in Ramadan people make it in bulk and finish in no time.
Kachori is crispy from the outside and stuffed with a variety of options like minced meat or vegetables. It's a perfect recipe that will keep you full for a long time.
34) Lahori Chole Masala
Here is a simple recipe to make authentic lahori chanay. Must try this recipe if you love fluffy and tender masala chole. Best to have with naan.
35) Aloo Ki Bhujia (Sabzi)
I think in veg recipes, aloo ki bhujia or sabzi is the most targeted food every mom makes. Family favorite recipe to serve with paratha.
36) Club Sandwich
Sandwiches are one of the most adorable tea time and breakfast snacks that people love to eat in different ways. Restaurant style club is so famous and every cafe serves with tea. In Karachi, you will find the best club sandwich from Kaybees.
I am making this chicken sandwich with the layer of mayo, eggs, and cheese that makes a perfect combination to take a tasty bite.
37) Koftay
Koftay ka salan is famous and special recipe in Pakistani cuisine. It's a meat ball curry. Kofta curry can be cooked in different ways the but the traditional style mutton kofta curry has special taste and aroma. People normally have curries with roti and it becomes more special if you have it with tandoori roti.
38) Fried Fish Pakora
Yes, fried fish is famous Pakistani food. People love to eat masala fried fish. If you are going to Lahore then don't forget to eat 'Lahori fish' from food street.
In Karachi, masala fried fish is famous. Finger fish from burns road is tempting and delicious in taste. You can have it as sea food snack.
39) Tandoori Roti/Naan
Pakistani cuisine remain incomplete without naan or roti. Naan is a form of bread that serve with curry and kababs. Tandoori naan, kulcha, roghni naan and some other flavor of naan are trending and famous in Pakistani food.
40) Pakistani Chicken Curry
Chicken curry prepared with yogurt and curry masala. Locally famous as dahi chicken.
41) Chicken Corn Soup
Winter special street style chicken corn soup recipe to make at home.
42) Potato Cutlet
43) Tandoori Chicken Pizza
Nothing can beat the flavor of tandoor chicken pizza with desi flavor and ingredients. It's spicy and full of tikka masala baked in oven.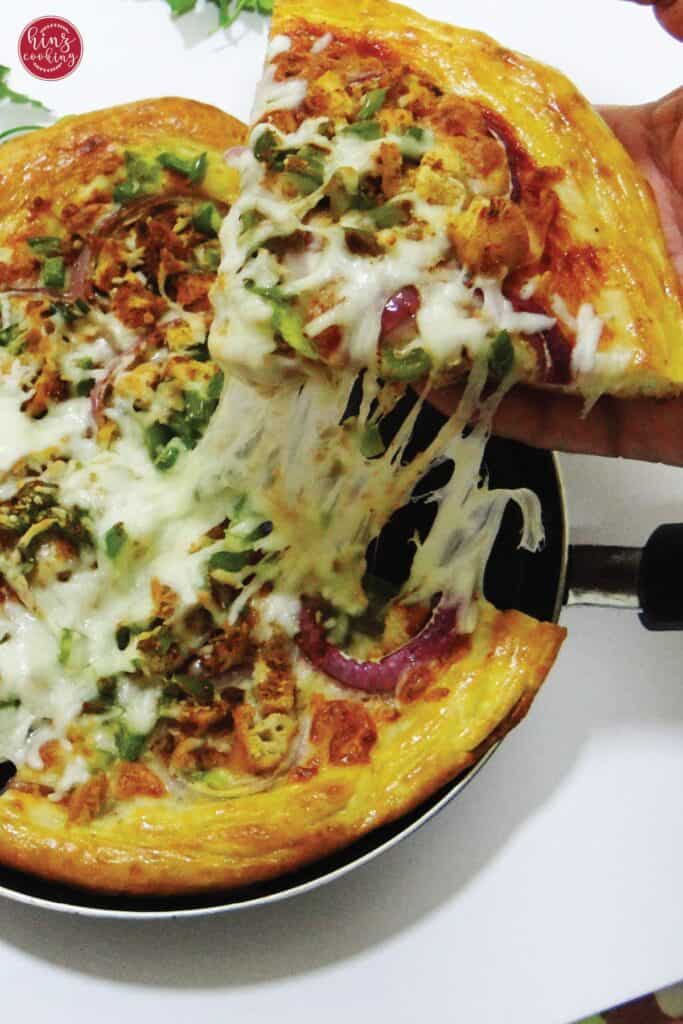 44) Rooh Afza Drink
In summer and Ramadan, Rooh afza drink is the best thirst quencher. Here is the recipe with sweet and sour flavor. Make a chilled glass to wipe off the summer vibes.
45) Gajrela
Here is the authentic and easy recipe of gajrela. It's a sweet dish prepared with grated carrots and milk. You can also call it carrot pudding.
46) Karachi Biscuits
Best biscuit recipe that you can ever try with tutti frutti flavor.
47) Suji Halwa
Pakistani suji ka halwa is the quickest recipe of halwa that anyone love to have. You can also try dry suji halwa in tukri/katli style.
48) Rasgulla
In sweet recipes locally called mithai. Rasgulla has special place after gulab jamun. Spongy Rasgulla or rosogulla is the most famous Pakistani and Indian sweet dish. If you are looking best 'Rasgulla in Karachi then try 'Rehmat e Shireen'.
Rasgulla prepare with cheena (cottage cheese). Extremely delicious and juicy sweet dish for foodies to try.
49) Phirni
In Pakistani sweet recipes, phirni or kheer is best to pair up with every family festival, wedding or get together. Traditionally its been serve in Mitti ki thali.
50) Rasmalai
Rasmalai is a famous Bengali, Pakistani and Indian sweet dish or dessert that people love to eat. People from Pakistan and India love to serve 'Rasmalai' at special events like weddings, family gettogether, and festivals.
51) Nan Khatai (desi cookies)
Here I made nan khatai on stovetop. Easy recipe that anyone can make at home.
All these recipes are simple and easy to cook for foodies at home. If you are in love with Pakistani food then surely try these recipes with confidence. Beginners can also give it a try as all the methods are easy to handle and cooking is simple and quick. I normally use minimal spices so it's a great ideas to taste Pakistani cuisine full of taste and aroma. Happy Cooking - Happy Watching!!
National Dish of Pakistan
Here are some recipes that are unofficially treated as national dishes of Pakistan. Karachi style Beef Nihari is the most popular. In the same way, chicken biryani is the hot choice of youth as they are ready to have it anytime.
It's a famous dish of subcontinent especially people from India and Pakistan love to eat nihari. In Pakistan, nalli nihari, bong nihari, maghaz nihari has a special taste.
Nihari means morning that comes from the Arabic word 'Nahar'. It's a royal dish that people love to eat in breakfast.
52) Chicken Nihari
In Karachi, Zahid and Javed ki nihari is so famous and people love to it while visiting Karachi.
In winter, nothing is more sensational than Gajar ka Halwa.
Q & A