Today, Hinz cooking sharing 10 special Bakra Eid recipes for Eid ul Adha 2019 that you can quickly cook in your kitchen. For your convenience, all my recipes are in video format so it will be easy for you to quickly follow the recipe.
Eid is a great time to fulfill the religious obligation and enjoy the festivity with family and friends. As the Eid ul Adha (Bakra Eid) is approaching so we are all very excited to celebrate this event with full color. Food is the main thing especially in Bakra eid when you have a lot of choices to prepare food.
New cooking learners, newlywed girls who started cooking and most of the bachelors don't have much knowledge to cook can watch these easy tutorials to start cooking to celebrate their Eid.
I am using local spices that you can easily take from local stores or shops to prepare. Video recipes are in Hindi and Urdu to quickly follow the procedure.
Normally on Eid day living in Pakistan, Karachi, my mother use to cook Biryani for lunch and bar-b-que for dinner. Now I am living in Dubai with my husband and son so we celebrate Eid according to local tradition.
So let's move to Hinz cooking kitchen collection and prepare 10 special recipes to add more taste to our Eid days.
1) Special Bakra Eid Recipes - Beef Biryani
Biryani is the most common Eid dish that people of all ages love to eat. On this Eid day, you can try this beef biryani recipe that is simple and easy to cook even if you are a beginner.  Biryani taste will be similar to degh style biryani that you eat in wedding dishes. All spices are easily available in local stores. Watch the recipe video to have a detailed look at the procedure. If you are not beef friendly then try this with Chicken or try this Chicken biryani recipe.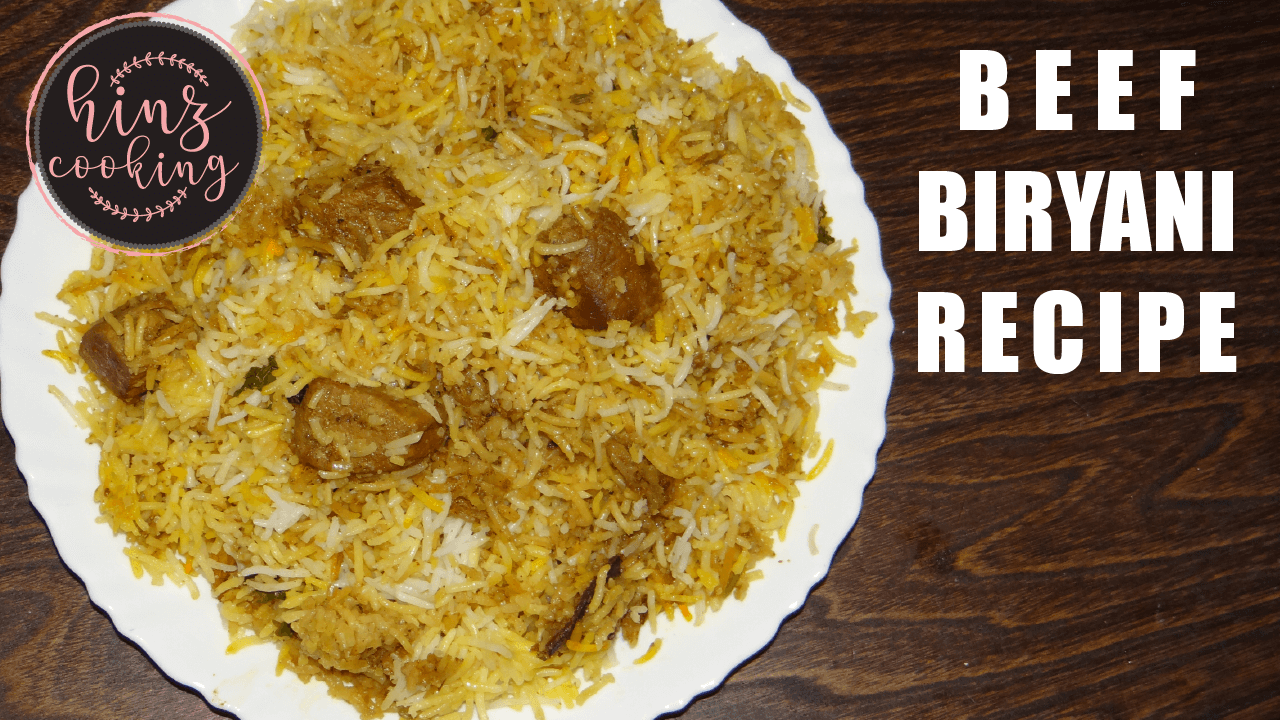 2) Kofta Curry Recipe
Koftay ka Salan or Kofta curry recipe or is another hot favorite recipes of food that they can try on this Eid. Kofta making seems like a difficult process but believe it's easy and simple if you correctly follow the recipe procedure to make soft and mouthwatering kofta curry.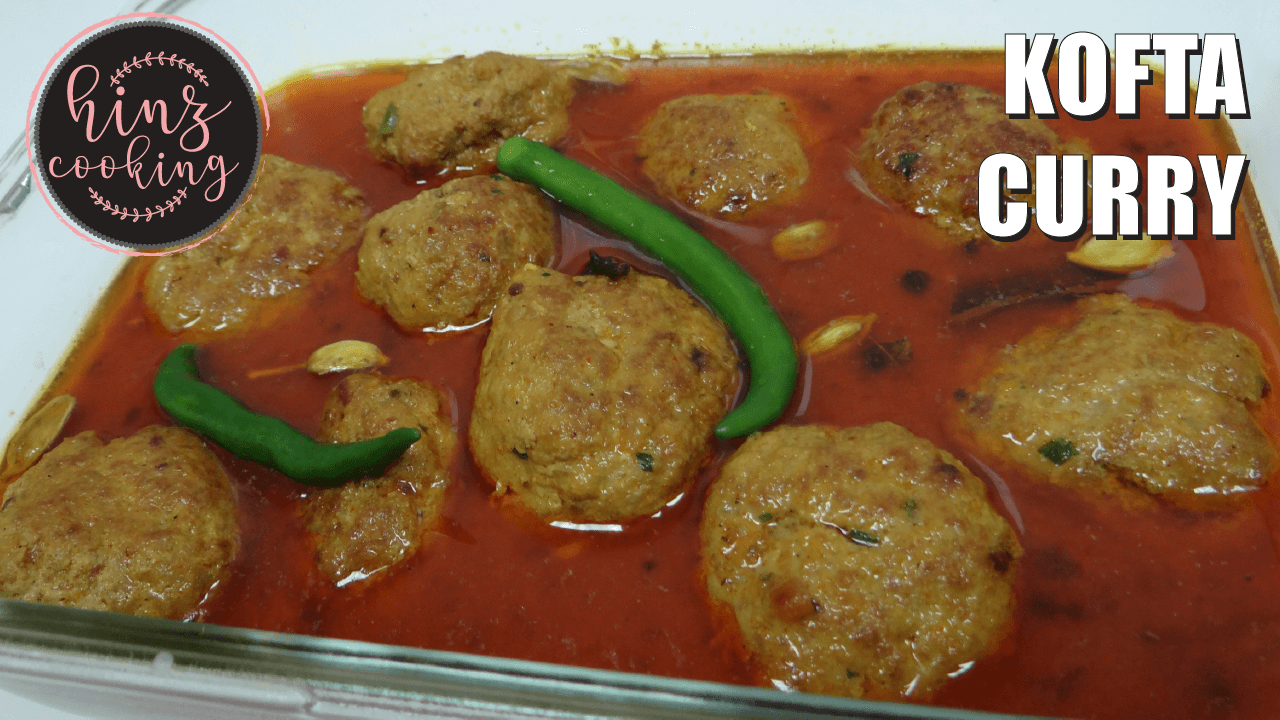 3) Mutton Keema Fry Recipe
I love to try a different style of mutton Keema recipe. I am sharing here this mutton keema fry recipe that will add value to your Eid table. It's a fried style keema recipe full of all spices. Give a try with naan or chapati and you will love it. If you want to try keema in curry form then you have the option to try this Aloo Keema Recipe
4) Beef Shami Kabab Recipe
People love to eat Shami Kabab and it's a great recipe that you can store for a long time in your freezer and when you eat you can simply fry it. On Eid, you can make Shami kababs to save your cooking time. Here is the step by step Shami Kabab recipe to follow.
Watch Beef Shami Kabab Recipe Video Tutorial
5) Mutton Shami Kabab Recipe
Here you can watch step by step recipe of Mutton Shami kabab. Simple and easy way to prepare restaurant style Shami kabab at home.
Watch Mutton Shami Kabab Recipe Video
6) Hyderabadi Mutton Masala Recipe
In Hyderabadi cuisine, Hyderabadi mutton masala has a special taste.  So sharing step by step recipe of restaurant-style mutton masala to prepare as your Eid dish. You can easily make this recipe in your kitchen as it's simple, easy and quick.
Watch Hyderabadi Mutton Masala Recipe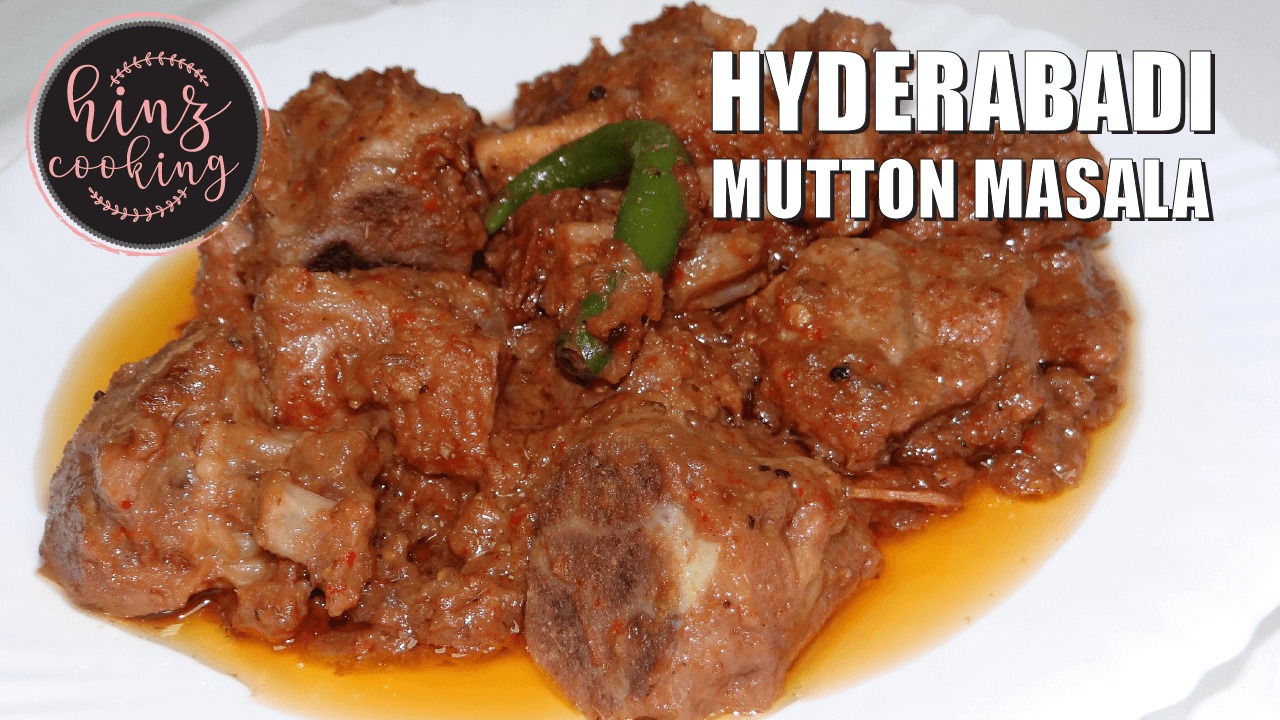 7) Mutton Biryani Recipe
One of the best biryani recipe that you can make on Eid day. Take fresh lamb pieces and make delicious mutton biryani and green raita to serve your guests.
Biryani is the all-time favorite dish that most people love to eat. So the best idea is to make spicy mutton biryani.
Here is the recipe to follow: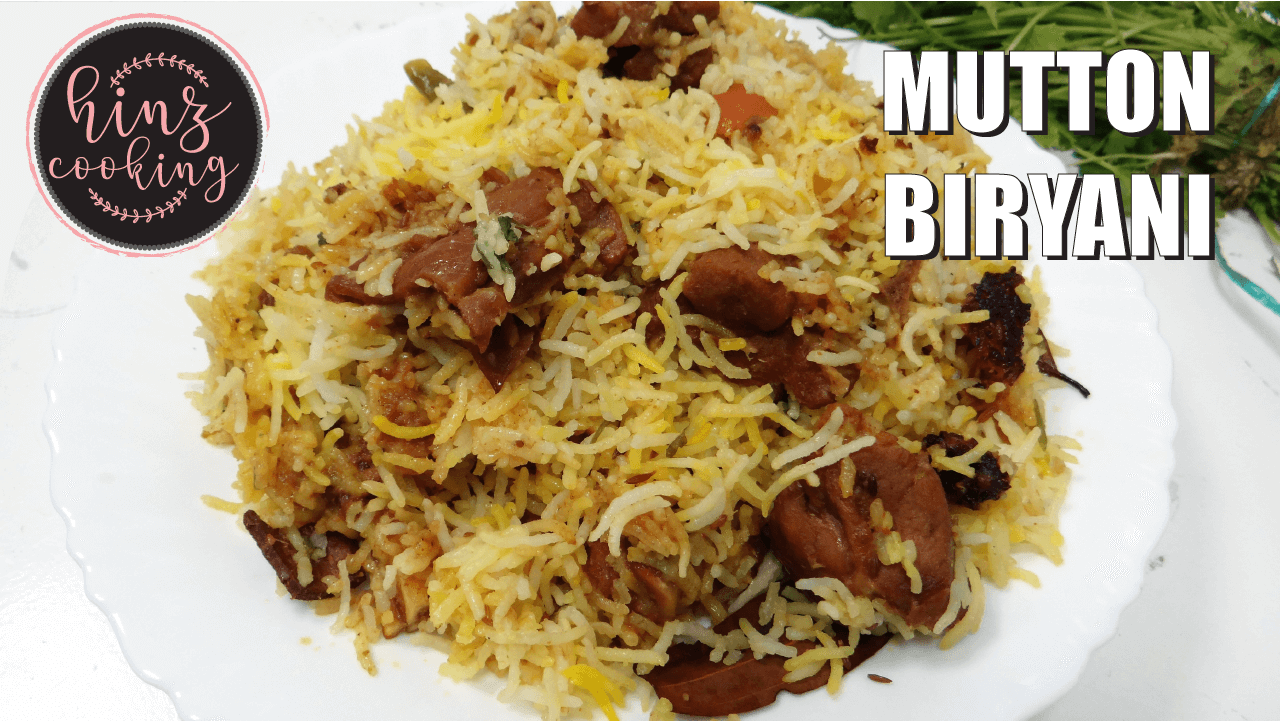 8) Chapli Kabab Recipe
Another recipe that people love to eat is Peshawari Chapli kabab famous as chappal kabab. It has a unique taste and special aroma that compel people to have this kabab.
9) Kacha Keema Ke Kabab Recipe
Another kabab recipe that people make on Eid is Kachay Keema Ke Kabab. One of the best recipe for foodies to make in their home kitchen. You can make this special kacha keema kabab with mutton or beef to serve to your guest.
Watch Kacha Keema Kabab Recipe
10) Chicken Pulao Recipe
In rice recipes, pulao is the demanding recipe that people love to eat. You can make pulao with a different meat option as per your taste. I am sharing this scrumptious "Chicken Yakhni Pulao recipe" that will add value to your table. It can also be made with mutton with the same recipe only the cooking time will increase otherwise the same method can be used to make pulao with mutton.
11) Chicken Korma Recipe
Korma is another mouthwatering recipe that is trending on Eid and can be made with Chicken and mutton. If you are a meat lover then try this korma recipe with lamb and you will love it. It's a traditional sytle korma recipe with thick grainy gravy which is signature look of quality degh style korma.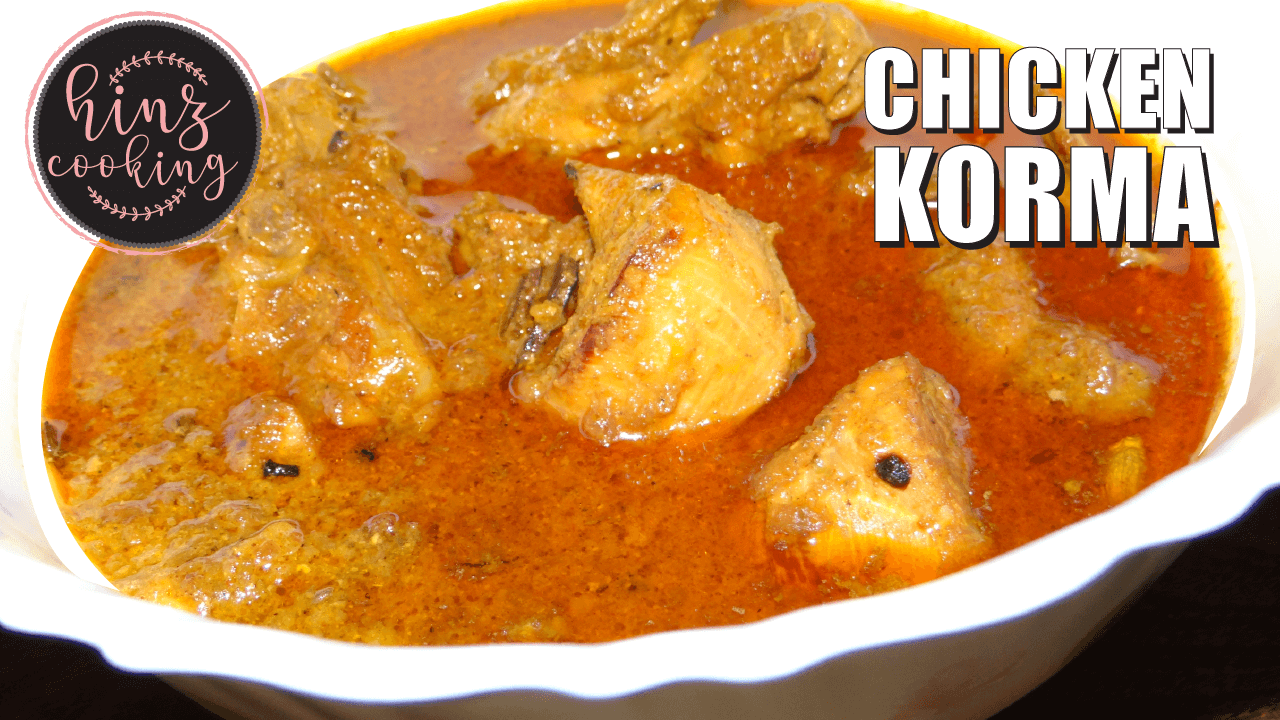 12) Green Karahi Recipe
In Karahi recipes, try this green karahi which is absolutely stunning in taste. If you like the tender chicken with gravy or masala with the taste of green chutney then this recipe will be ideal for you to try. It's simple and easy and you can follow the recipe video to understand the quick steps.
13) Chole Masala Recipe
You must be wondering why I am sharing this 'Chole Masala Recipe' on Eid day. My mother used to make this chole in gravy with puri and halwa on every Eid morning. So if you are vegetarian or love to try halwa puri in breakfast then try this chole with puri or naan and you will love this combination.
14) Tawa Naan Recipe
On Eid day, you can prepare Tawa Naan with the combination of karahi, korma or kebab. Making naan at home seems like a difficult process but it's truly easy and simple than making roti. You can try this tawa naan recipe without yeast and tandoor. 
15) Eid Special Sheer Khurma
Eid is incomplete without this Eid special Sheer Khurma Recipe. It's a traditional style Sheer khurma that is simple and easy to make. You can follow the recipe video to try this recipe to add more sweetness to your Eid. Share with your family and friends and they are gonna love it..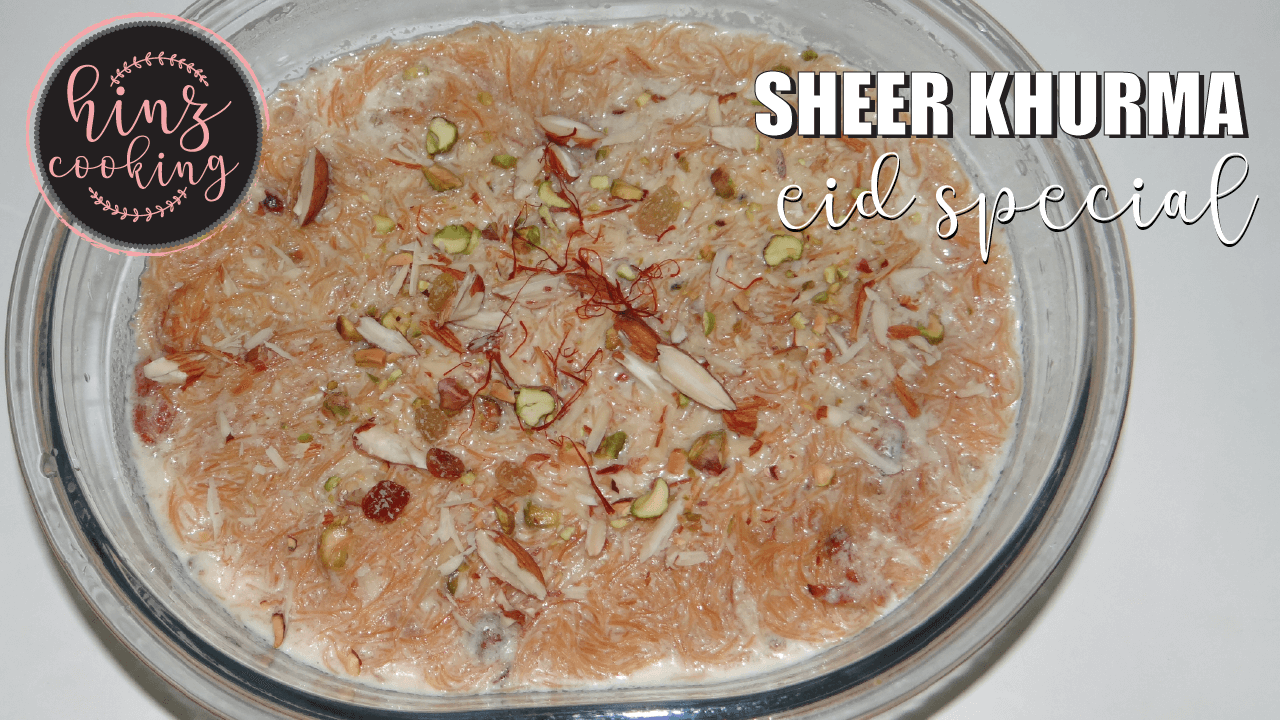 Eid ul Adha is a special event for Muslims that we celebrate by following the religious obligations. It's also famous by the name of 'Bakra Eid' so you can try different food dishes. You can also look around at different recipes of Hinz Cooking that might be helpful for you to make. You can also share with me if you have any specific requirement related to food and I will surely make that recipe and share on my blog.
Thank you so much for watching my recipe video tutorials in advance!
Eid Mubarak to you all! Have a very happy and lovely Eid with all your family and friends.