Explore this collection of BEST Pakistani Chicken Recipes that you can easily cook in your kitchen.
Are you planning to make new chicken dishes Pakistani style with the idea of using the easy recipes of traditional Pakistani food?
I know Pakistani love chicken! and I am one of them. As a chicken foodie, I have tried different recipes by adding variations and the best of my creation is on my blog that you can cook with satisfaction to add to your dinner or lunch. All recipes are tested and perfected in my kitchen and available with videos so it will be easy for you to watch step-by-step directions by following the detailed recipe card.
Pakistani living in Pakistan or even in abroad, family gettogether or party is the time to enjoy the festivity with family, friend and loved ones. And good food adds color with good vibes. Many of my friends living abroad are wondering and sometimes asking like we have dawat at home so what to prepare? So here are ideas for them...
Jump to:
Preparing food is one of the main tasks that require proper time management. Like if you have to prepare 7 to 8 dishes for a event day then you must plan your time to cook everything within time by spending less time in the kitchen. So time management is one of the important factors to cook your food.
As you all know life is so fast and we all are involved in doing multiple things in a single time so proper dawat management is one of the big tasks which not only involves cooking but also cleaning and decoration and the food presentation.
Everybody has a different lifestyle so here I am sharing my 3 best practices to prepare dawat meal.
Organize your dawat menu before a day.
Grocery to bring all the ingredients before dawat days.
As per your food menu make some food before the dawat day.
Pakistani Chicken Recipes
Chicken is one of the most popular meat and most people love to eat different recipes of chicken.
Why Chicken is Most Recommended for Dawat Dishes?
because it takes less time to cook
Easy to tender
Good in taste
So here I am sharing some Pakistani Chicken Recipes that you can quickly prepare and I am sure your family and friends going to love it...
So let's get started!
1) Lahori Chargha
I hardly find one who can ignore Chicken Chargha specially in Lahori style. Here are the complete recipe with video to make lip smacking chargha at home. It will give you the vibe of food street once you will make at home.
2) Tandoor Chicken Tikka
Tender chicken with tandoori chicken tikka masala cooked over charcoal or in the oven gives you the perfect taste to add to a party dinner.
Tandoori chicken tikka is the best Pakistani chicken roast that you can easily make at home. Just give it a good marination time and cook! and believe me, it will finish in no time!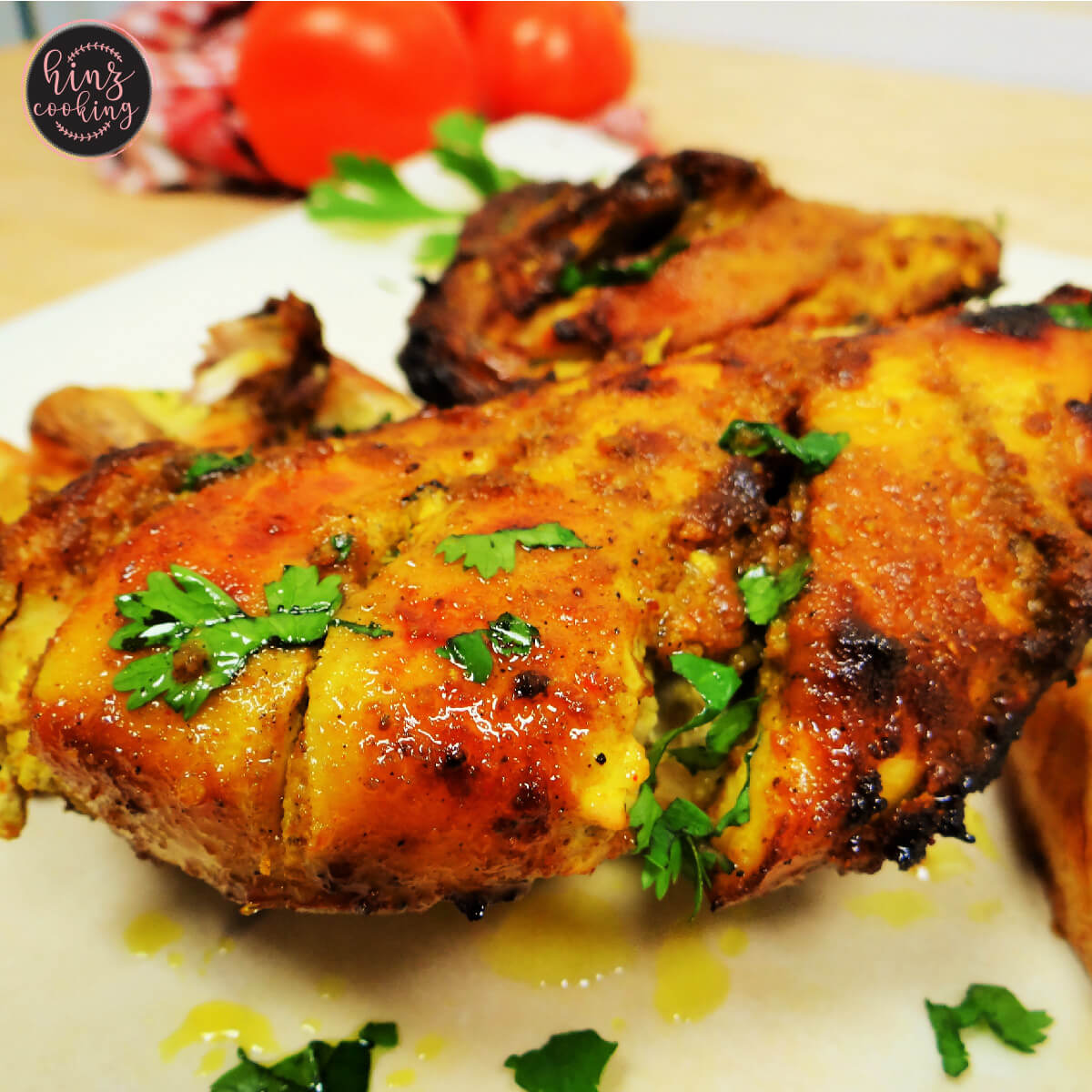 3) Chicken Corn Soup
Pakistani chicken corn soup street style is famous all around the world. Here is my best recipe and I always prepare it for my guest in winter.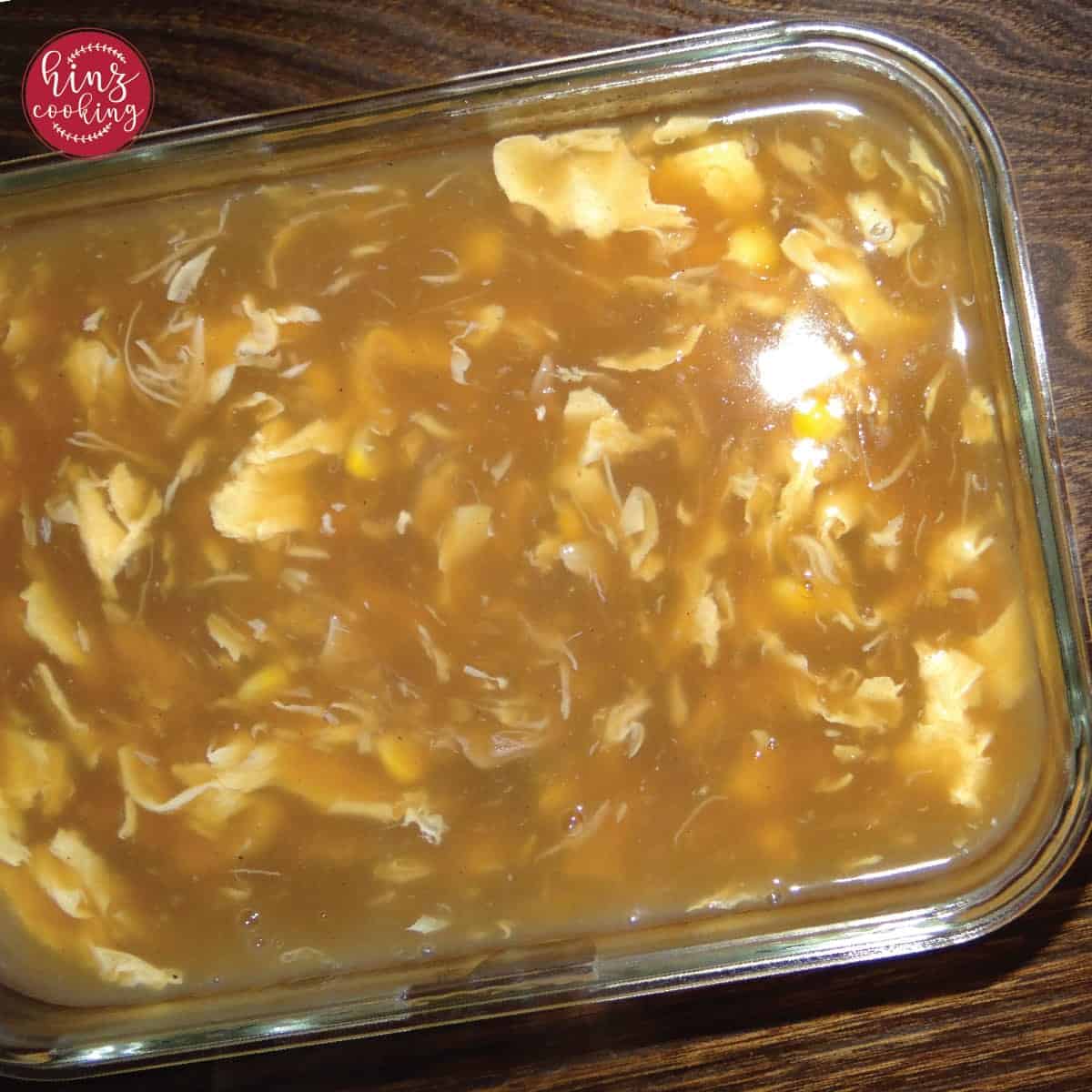 4) Steam Chicken
Here is healthy, low-calorie steam chicken that I prepared on the stovetop without using a professional steamer. A simple and easy recipe that anybody can make. If you are making it for party then make it ahead of time. One of the best Pakistani chicken recipe that you can ever make.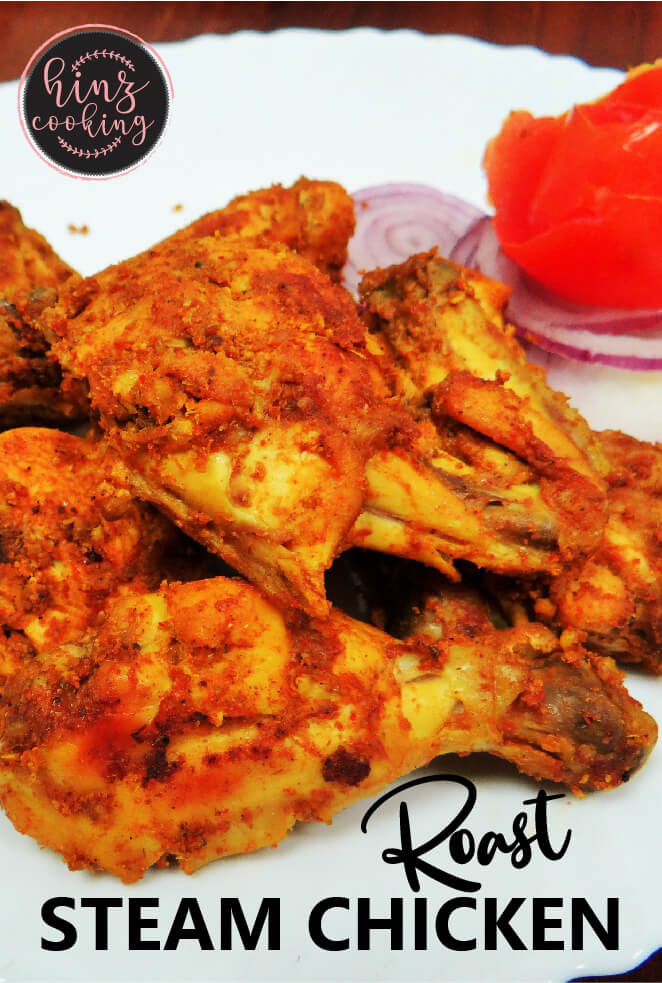 5) Chicken Pulao
Pakistani chicken pulao has a specific crowd-puller aroma and to be honest one of the most desirable rice dish with chicken that you can serve at dinner or lunch with green raita. What do you like? chicken biryani or chicken pulao? Share your idea in the comment section.
When I plan a family get-together, Pulao is at the top of the menu as my family loves it. My husband says dinner seems incomplete without the presence of pulao. Here is the recipe for Pakistani chicken pulao that you can also add to your party menu.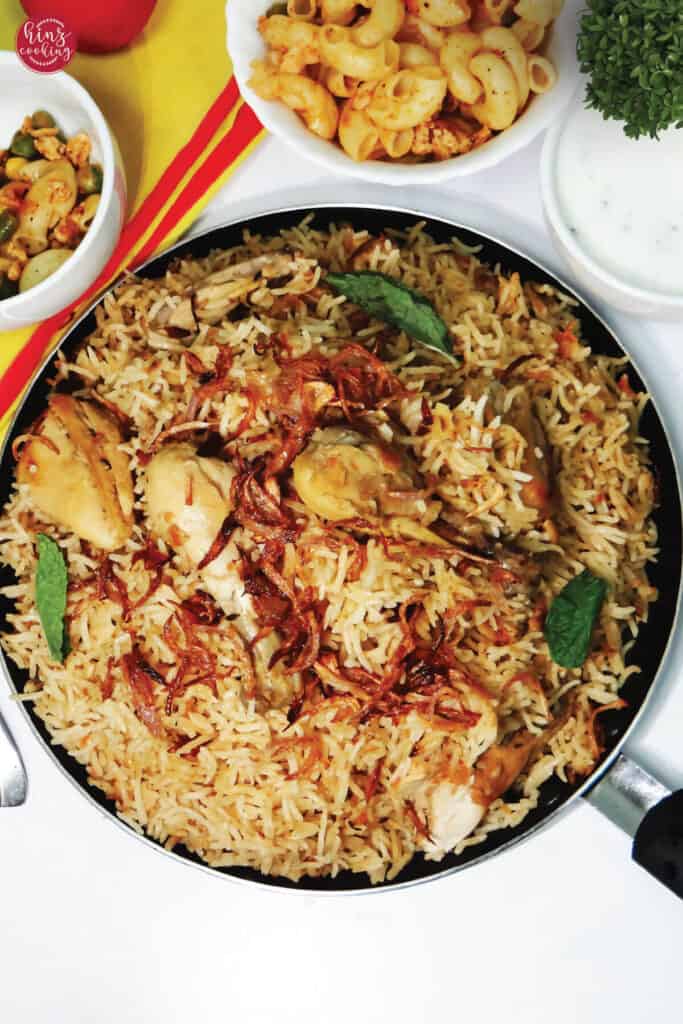 6) Pakistani Biryani
Pakistani biryani is famous all around the world. Here I prepared restaurant-style biryani with homemade biryani masala powder. Let's have a look at the recipe.
7) Chicken Haleem
It's easy to make chicken haleem in a couple of hours. So if you are craving to have Pakistani haleem then prepare it at home. Quick and easy recipe chicken recipe of haleem.
8) Tikka Biryani
Smoky chicken tikka biryani is perfect for holiday dinner with raita. It seems lengthy or difficult to make at home but belive me it's so simple and easy and give you different taste from standard biryani. Must try!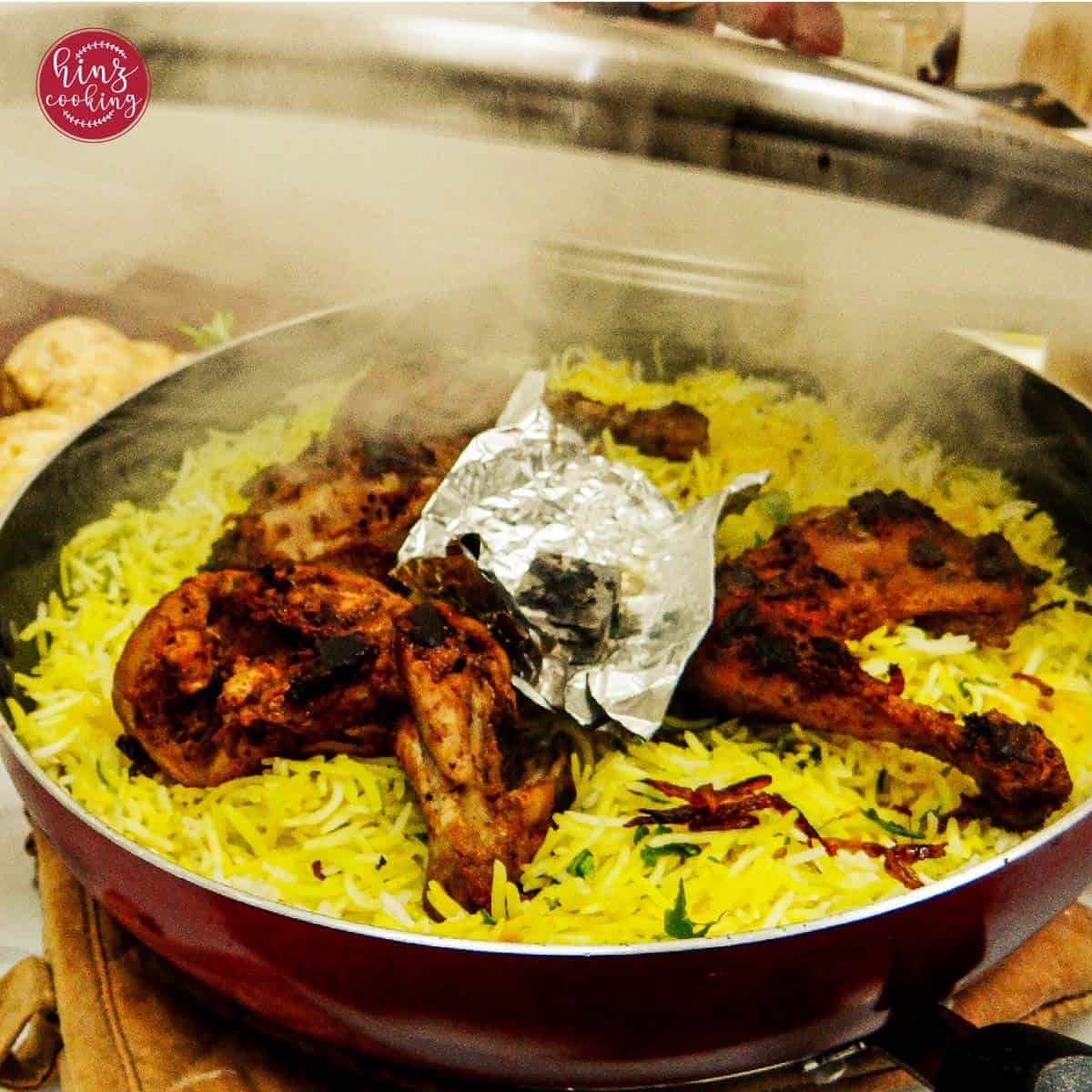 9) Chicken Karahi
Restaurant style chicken karahi prepare with handful of ingredients. No rocket science, just added all ingredients and cooked with masala. Super simple and easy recipe for beginners to make at home.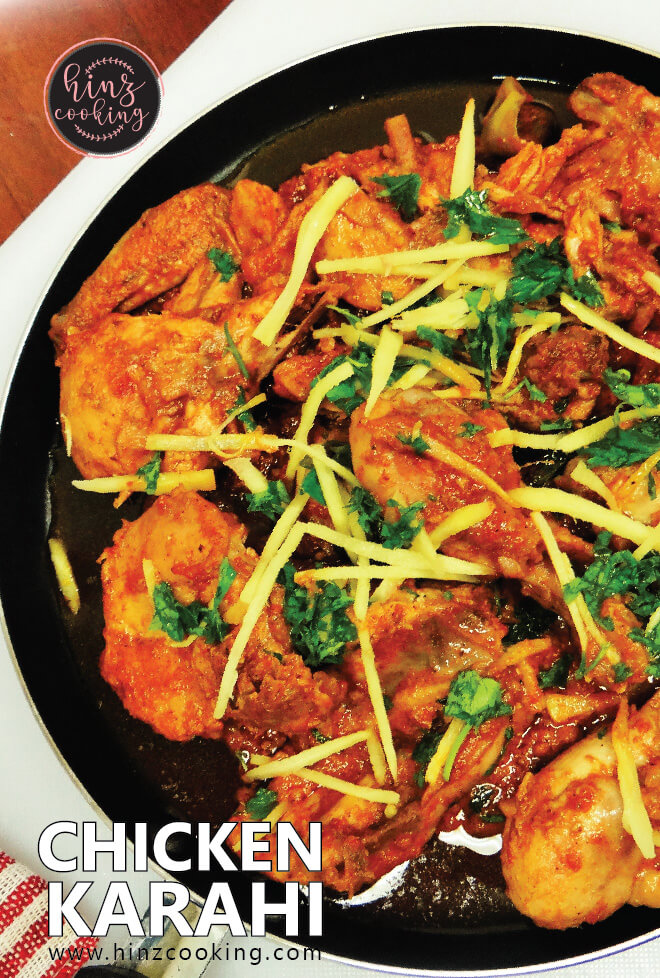 10) White Chicken Biryani
Did you eat white biryani? If not then give a try. If you are thinking it will not have sufficient masala, then check the recipe. The biryani is white but prepared with long list of masala. One of my trending recipe on internet!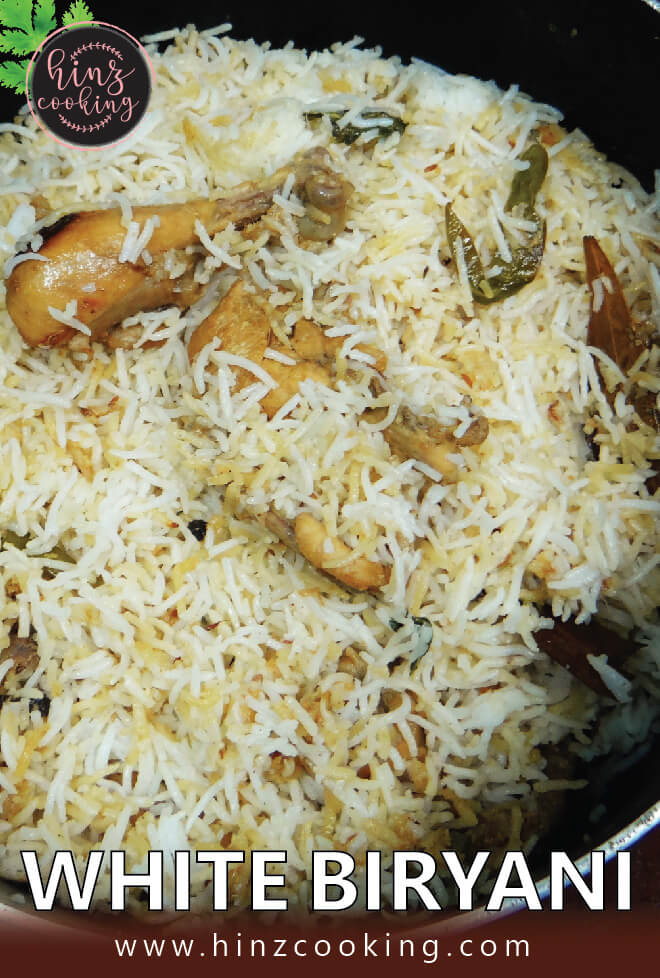 11) Achari Chicken
Achar chicken is prepared with homemade achar masala (pickle powder). My grandmother used to make this achari chicken and always serve it with rice. Don't forget to tell me, if you try this lip-smacking chicken which is simple, quick, and easy.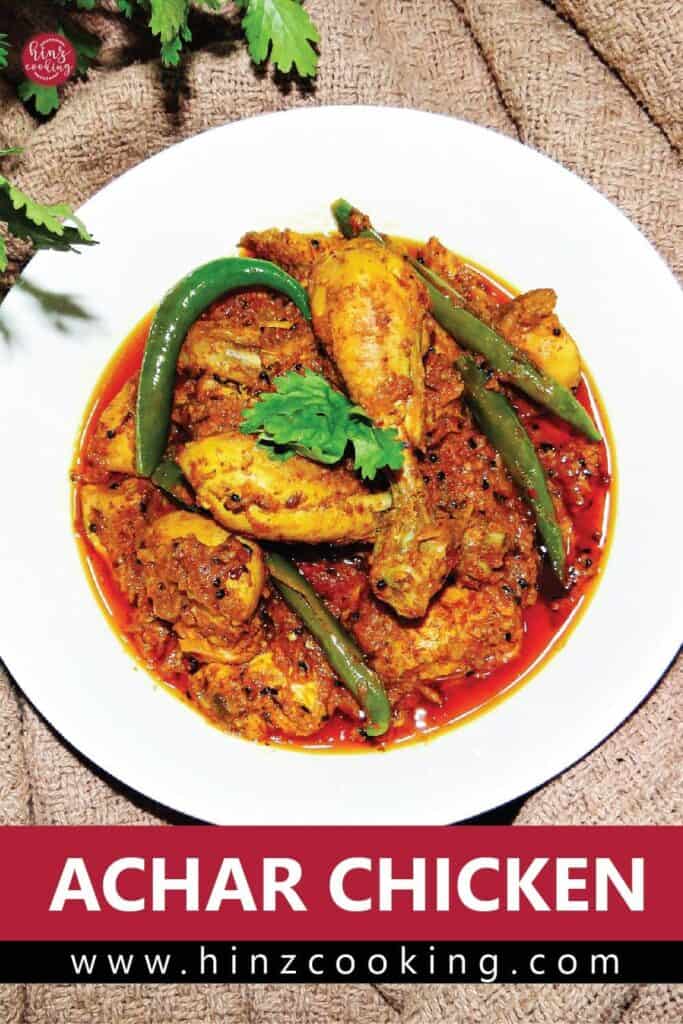 12) Chicken Shahi Korma
If you like korma, then try this shahi korma! I am sure you will have the shahi vibe after eating this korma masala. It's a Badami murgh korma that local chefs prepare for weddings and festivals.
13) Pakistani Ginger Chicken Curry
Here is the authentic recipe for Pakistani ginger chicken. Make it at home and enjoy it with your family. If you have Dried Adrak (saunth) at home then make it today! You will love the taste of this recipe.
14) Chicken Tikka
I would say, it's a super simple chicken tikka that will give you bbq flavor even though cook at the stovetop in a pan.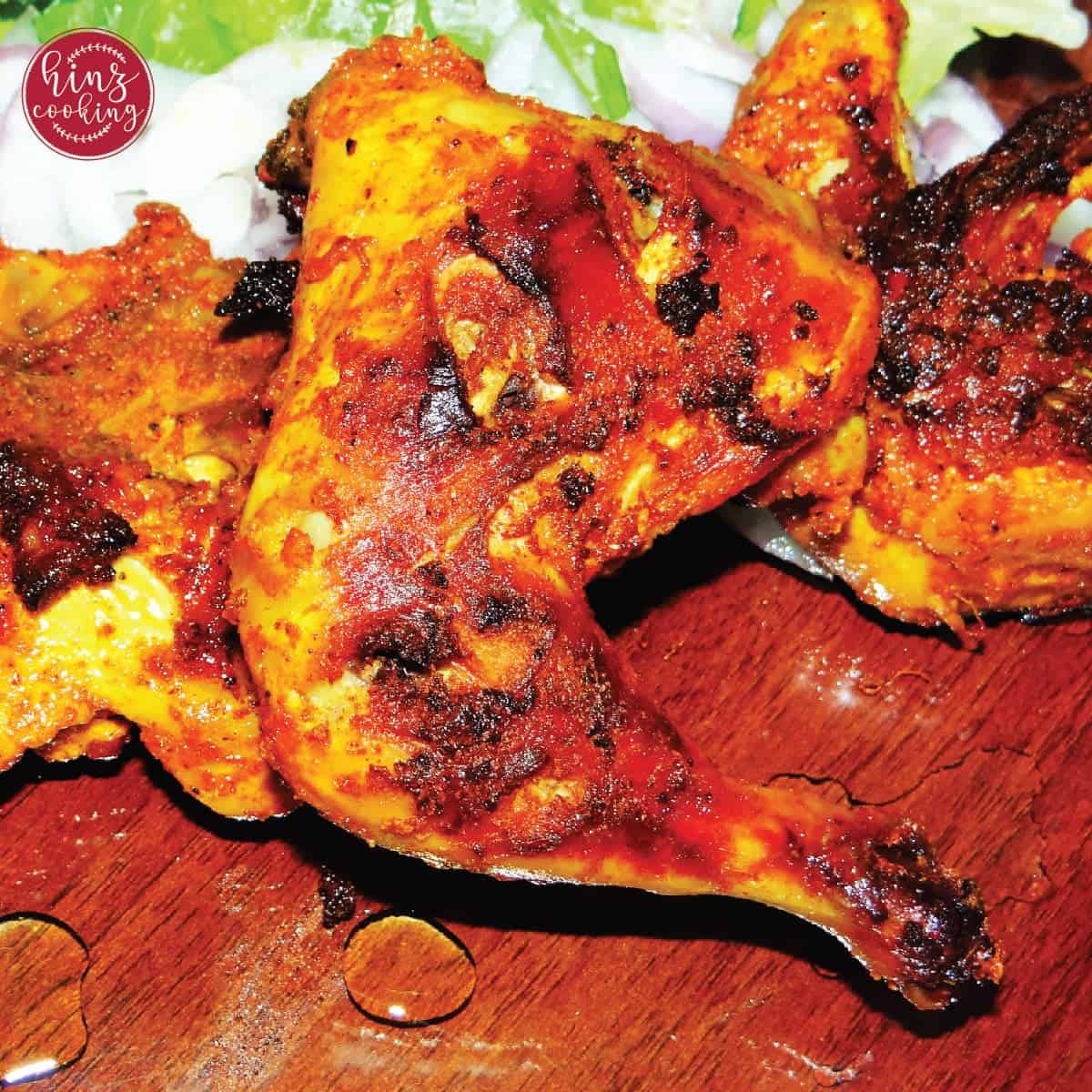 15) Palak Chicken
Thick and smooth palak chicken curry will tempt your eat more. Simple chicken recipe with palak in Pakistani style.
16) Broast
I would say, watch the recipe video. Crispy, curnchy and tender chicken broast with minimal ingredients. Don't go to fast food chain, make at home and enjoy with family!
17) Chicken Pakora
Crispy chicken pakora recipe prepared with boneless chicken chunks and wrapped in gram flour pakora batter. Quick and easy recipe to serve as an appetizer with dinner. If you are looking for Pakistani boneless chicken recipes then it will be the best to try as an appetizer or snack.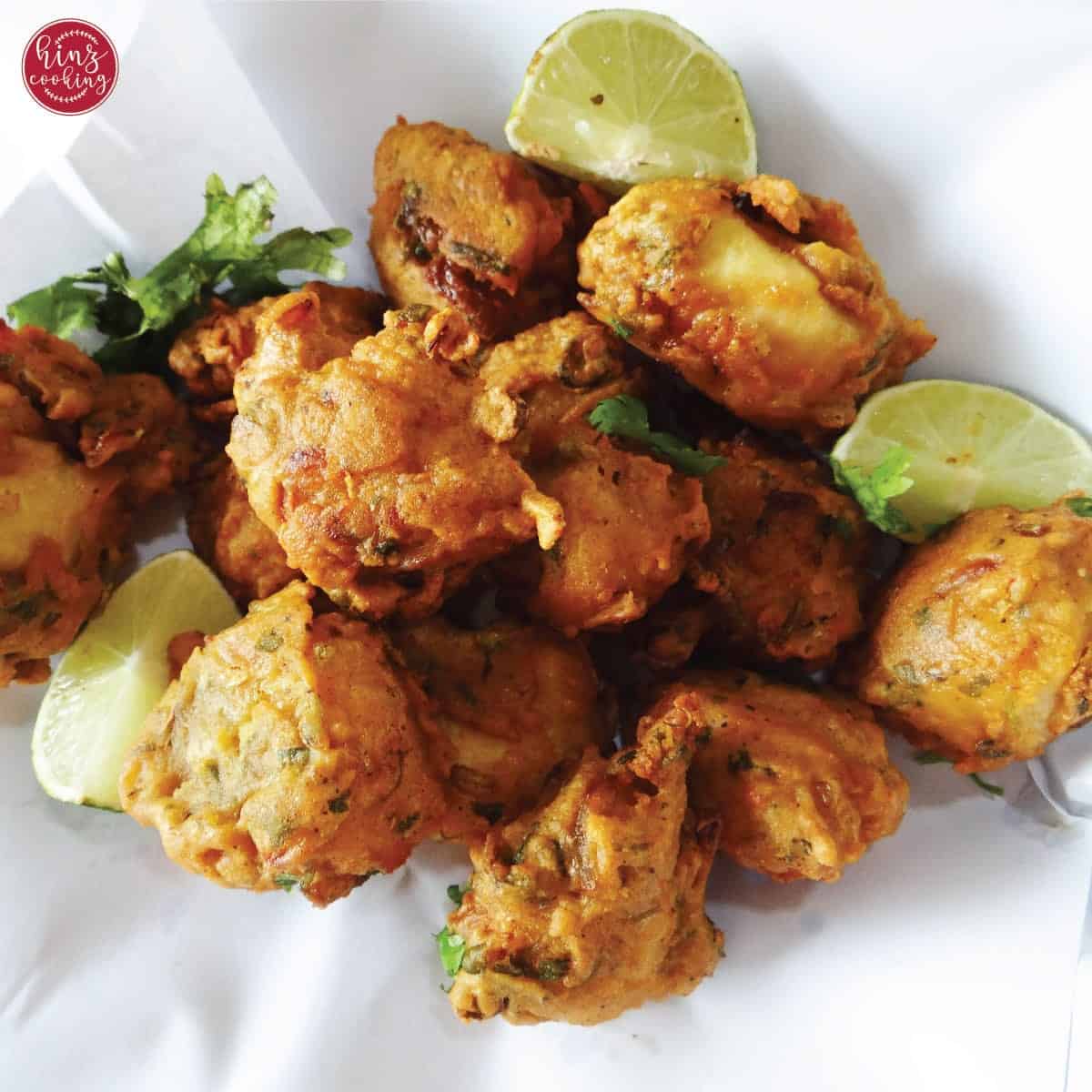 18) Chicken Tahari
You must have eaten aloo ki tahari and here is the tahari with chicken. Super delicious and best rice recipe for lunch. Enjoy it with fresh veg salad and raita.
19) Tikka Masala
Tikka masala is a world-famous recipe that people love to eat all around the world. Do you know? the tikka masala founder was a Pakistani-origin chef who moved to Uk and founded Shish Mahal restaurant in Glasgow's west.
The lustrous, velvety chicken tikka masala with rice has its own flavor. Roasted chicken chunks cooked with masala make a perfect flavor to serve for dinner.
20) Pulao Biryani
One of the trending recipe for dawat is "Pulao Biryani" which blends both the taste of biryani and pulao at one place. In Pakistan, people love to eat this recipe on demand and most of the catering services are making pulao biryani.
Super easy to make and incredibly scrumptious in taste. If you haven't tried this yet then make it and you will love this recipe. Whenever we have a party at home, our friends ask to make pulao biryani.
21) Hyderabadi Biryani
Dawat seems incomplete without Biryani. Here I am sharing one of the best recipe of Hyderabadi dum biryani that will add value to your table. It's a Hyderabadi chicken biryani that brings taste and spread a pleasant aroma to tempt your family to eat. Simple and easy recipe of biryani to prepare. Just marinate the chicken a day before then cook it and make a layer with rice. Once you eat this biryani you will make it again and again.
22) Chicken Masala
My mother makes this mouth-melting Chicken masala fry at every family get together. It's the best combination of chicken with gravy. Try this recipe with tandoori naan and you will not forget the taste.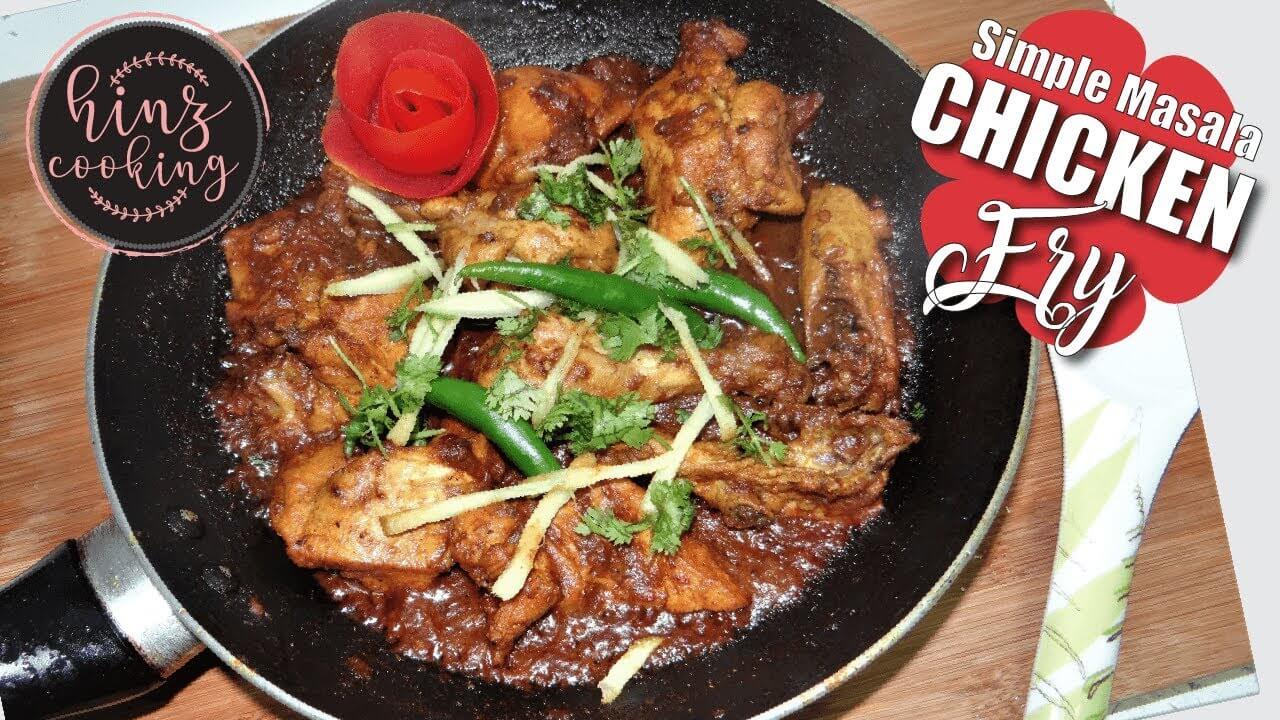 23) Lemon Pepper Chicken
Another dish that will add value to your dining is lemon pepper chicken. One of the most craving dishes with chicken. I idealized this recipe for dawat due to its unique taste and overwhelming aroma. Once you try you will not forget the taste.
24) White Chicken Korma
Normally people make traditional chicken korma in dawat but this white chicken korma has an exclusive taste. Super easy to make and give you more creamy korma taste once you eat it. You can quickly prepare this recipe before a dawat day.
25) Dahi Chicken
Famous as yogurt chicken. In Pakistan, people make dahi chicken in a different style. Here I made this gravy style dahi chicken that you can serve with naan and steam rice. One of the best recipes that people will love to eat. Try it and it will be our pleasure if you share your experience with us.
26) Chicken Spring Rolls
Here are crispy, crunchy mini rolls with chicken and cabbage stuffing. Used the store bought wrapper to make this recipe. Best to serve as party snack.
27) Chicken Club Sandwich
Tripple tier chicken club sandwich is perfect to serve with evening tea. Gather the ingredients and just make it. You will love the taste of these sandwich. Inspired version of Karachi kaybees club sandwich.
Above are some popular Pakistani chicken recipes that you prepare on your dawat day or any other party and family get together. All these dishes are traditional and people love to make it. Please let us know if you like our recipes! Your feedback is so precious for us!
If you are looking some dinner ideas with international recipes. Have a look! Super simple and easy recipes.
You Might Like This