Ramadan Kareem! Here are 12 quick and healthy Sehri Recipes or Suhoor Ideas that will keep you active and agile throughout the day.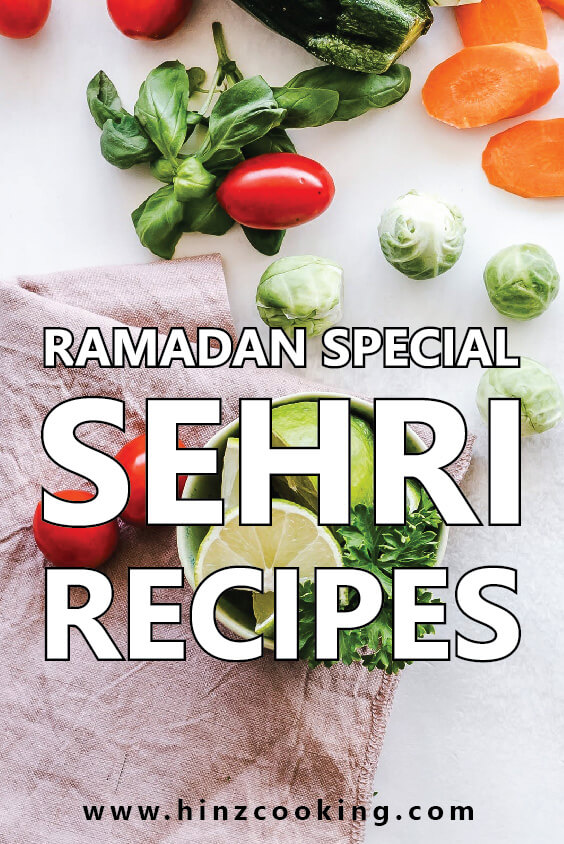 Ramadan is a great time to attract Allah's blessings and iftar and suhoor is the most important time for every Muslim to eat wisely to perform all their obligations and religious commitments with a healthy mind and active body.
Have a Look! Ramadan Tips for Fasting
It's a blessed time to nourish the soul and body. Eating healthy food is the prime requirement to lead a happy fasting time. If you are feeling good, active, happy, committed, and punctual to your obligations then you must have healthy eating habits.
I know, it's a time that brings festivity in a form of iftar and suhoor so focus to fill your table with healthy food that should not be junk, greasy, or based on confectionaries stuff.
What is Sehri / Suhoor?
Sehri is a special time when you wake up just before dawn. Normally the time spends in Tahajjud and Nawafil so it would be great if you find some easy and quick sehri recipe ideas that can boost your energy level and keep you filled throughout the day.
Ramadan Sehri Recipes / Suhoor Ideas
In this post, I have rounded up the 12 best healthy ideas to make before suhoor or you can make and refrigerate it to save time. All the recipes are simple, easy, and tested in my kitchen so you can easily make it in your kitchen with satisfaction. You can find these sehri/suhoor ideas with videos so it would be easy to follow quick directions.
1) Date Shake
It's healthy to take high energetic and powder-packed milkshake in sehri/suhoor as it will keep you productive throughout the day and balance energy levels to perform all obligations without making you tired and lethargic.
Dates Milkshake (Khajoor Shake Recipe)
Dates milkshake (khajoor shake) is power packed with healthy nutrients, protein, and fiber, and best idea to add in breakfast to lead a happy, agile, and productive day. Here is the simple and quick 3 ingredients recipe of date shake without ice cream.
Check out this recipe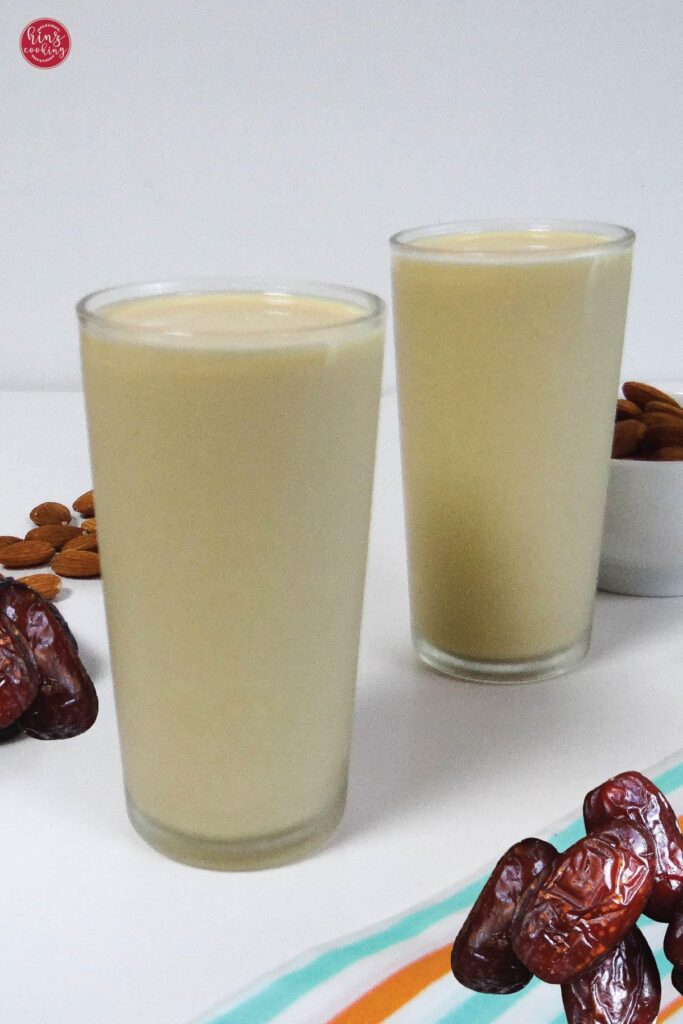 2) Date Roll
Simple, easy, and quick recipe with dates that you can even make before Ramadan and keep in your refrigerator. If you are in hurry and don't have time to get much then take these date bars with the smoothie and it will be a complete suhoor meal for you.
Date Roll Recipe
If you like dates rolled in nuts then this Date roll recipe is perfect for you! It will give you the key to energy as it's fully packed with healthy nuts, coconut, and sesame. Prepared within 10 minutes. It's an old fashioned date nut roll that is gluten-free, eggless, and without artificial sugar.
Check out this recipe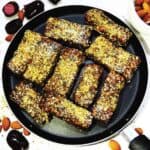 3) Baked Chicken Breast
The healthy and protein-packed idea is to serve baked chicken breast with dinner roll or simply with naan bread. If you want to add on a side then try with garlic mashed potatoes and oven fries that you simultaneously make while making chicken.
Healthy Baked Chicken Breast Recipe
A healthy baked chicken breast recipe prepared with boneless and skinless chicken is best for weight loss. It will hardly take 30 minutes to bake in the oven. Extremely moist, tender, and juicy with the delectable roasted crust.
Check out this recipe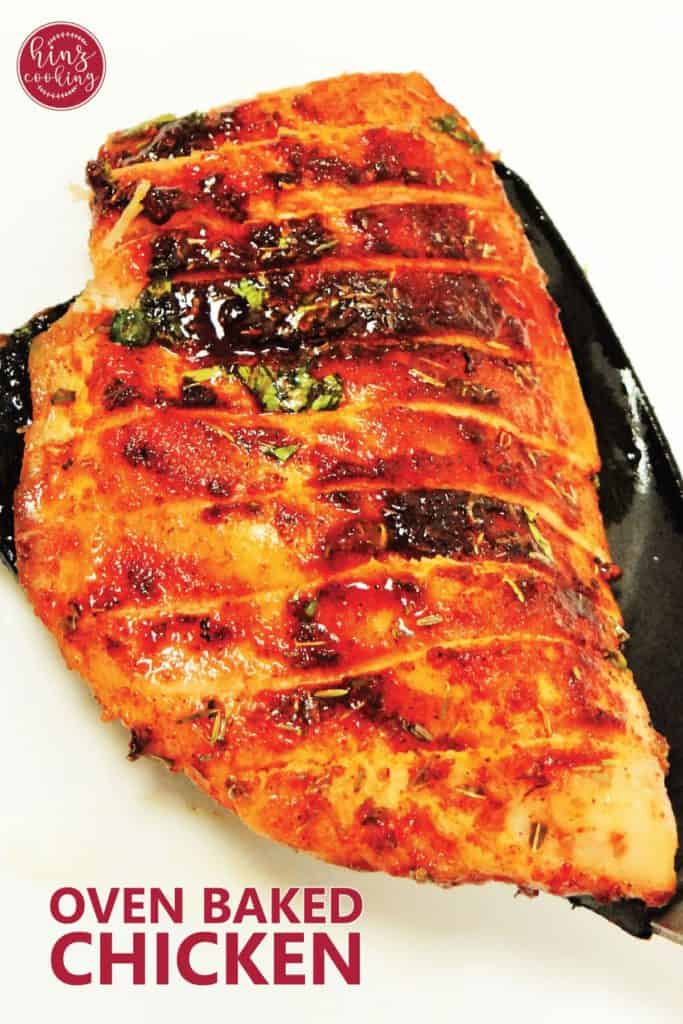 4) Scrambled Egg Whites
If you are on diet and looking for healthy suhoor food ideas then try this scrambled egg whites recipe. It will hardly take 10 minutes to make and serve with bread slices.
Scrambled Egg Whites
Scrambled Egg whites with toasted bread make a perfect combination to kick off the day with a high protein healthy breakfast. It's a 5 ingredient, simple and easy egg white recipe that you can quickly prepare within 10 minutes. So, if you are looking, how to make soft and fluffy egg white scramble with low calorie option then here is the recipe idea for you!
Check out this recipe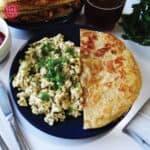 5) Shish Tawook
It's an amazing idea to make a shish tawook wrap and have it. It will keep you full for a long time. Pair up with tea/coffee or milkshake.
Shish Tawook (Middle Eastern Grilled Chicken)
Excited to make restaurant-style authentic Chicken Shish Tawook recipe for weekend family dinner. It's a popular Middle Eastern grilled chicken locally famous as Shish Taouk. Marinate the boneless chicken, thread on a skewer, and cook on a stovetop grill.
Check out this recipe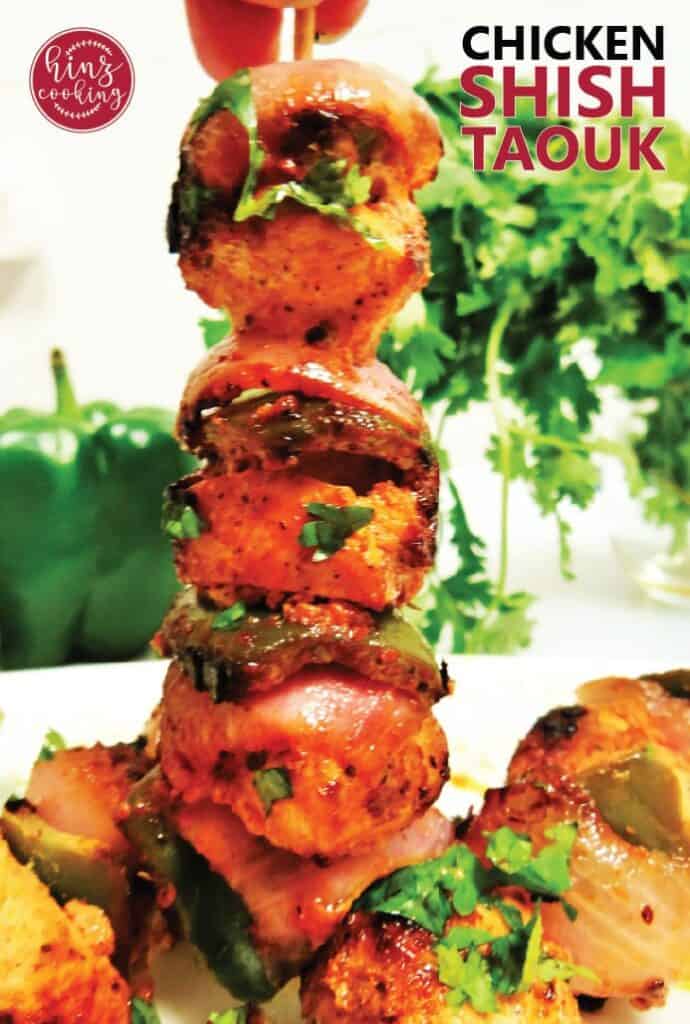 6) Chickpea Salad
Chickpea Salad is also a healthy salad idea that you can make in Indian and Mediterranean style. Packed with soft, boiled chickpeas, veggies, and yogurt sauce.
Chickpea Salad Indian (Chana Salad)
Protein protein-packed, healthy gluten-free chickpea salad Indian recipe could be a game changer in your weight loss journey. It can help you to shed extra pounds maintain your energy level and keep you full for a long time. This chana salad is loaded with high multivitamins and nutrients. Add in your post-workout meal. Prepared with boiled chickpeas and fresh veggies folded in an extremely delicious yogurt salad dressing.
Check out this recipe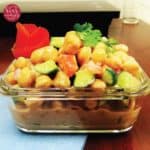 7) Crustless Fresh Spinach Quiche
It's a crustless fresh spinach quiche! best recipe to serve at sehri/suhoor. Prepared with sauteed spinach and cheddar cheese.
Crustless Fresh Spinach Quiche (With Cheddar)
Simple and Easy Crustless Fresh Spinach Quiche Recipe with cheddar cheese will surely make your day as it's super easy and full of flavor. Baby spinach sautéed with onions and baked with egg and cheese makes a perfect combination to serve at breakfast, lunch, or dinner.
Check out this recipe
8) Macarona Bechamel Pasta
Her is an Egyptian Macaroni baked pasta recipe that you can make with Bechamel sauce which is a form of white sauce. It's more like an alfredo pasta recipe and one of the best pasta that you can ever try for suhoor. I personally make a big dish of pasta in iftar and then use the leftovers in suhoor. Just microwave and serve. It will give you sufficient carbs and proteins that will keep you full for long time.
Macarona Bechamel (Cheesy Baked Bechamel Pasta)
Macarona Bechamel is the most comforting famous Egyptian bechamel pasta recipe baked with penne, bechamel sauce, with loaded cheese. Perfect dinner idea to serve as a side dish casserole. This recipe comes from Egyptian cuisine famous all across the middle east. The crusty texture of baked macaroni is enough to tempt everyone to eat.
Check out this recipe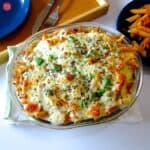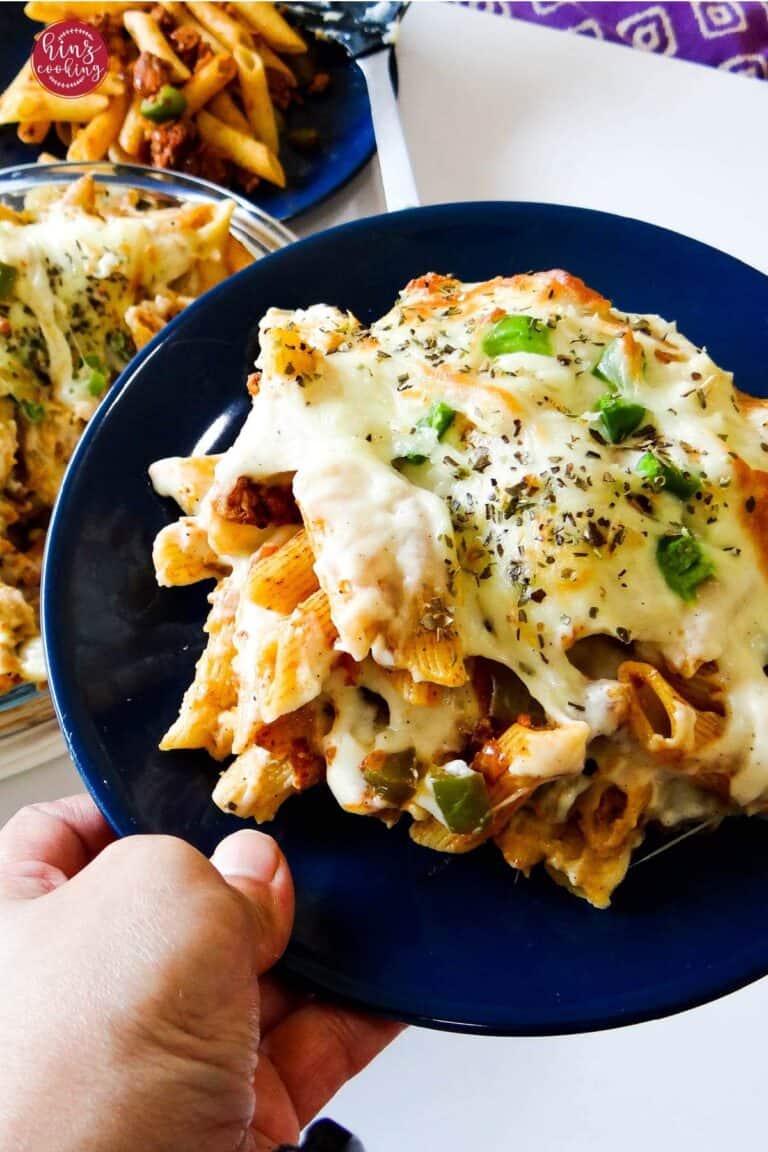 9) Chapati Roll
If you have leftover shish tawook, chicken tikka or baked chicken then you can quickly make this chapati roll. So simple and easy. For wrapping, you can use chapati, roti, paratha, naan, pita bread, and tortilla, or simply use the bread slices.
Chapati Roll Recipe (Roti Roll)
Chapati Roll or Roti Roll is a quick & easy lunch box idea that you can eat while on move. Are you starving? and looking forward to prepare something quick and delicious then this recipe is for you! It's an Indian style homemade frankie chapathi roll or you can simply call it roti roll best for lunch, dinner, and also a great idea for tiffin.
Check out this recipe
10) Falafel
Another idea is to have baked falafel or make a wrap with pita bread or tortilla. Falafel is prepared with chickpeas so it would be good to have as it is packed with protein.
Authentic Lebanese Falafel Recipe
Easy, homemade and authentic Lebanese falafel recipe is the best. Fried with a crispy and crunchy texture and it will give you the savory, grainy, and herbaceous flavor that will make you in love with this handheld Arab snacks. Packed with protein, 100% vegan, and gluten-free.
Check out this recipe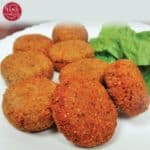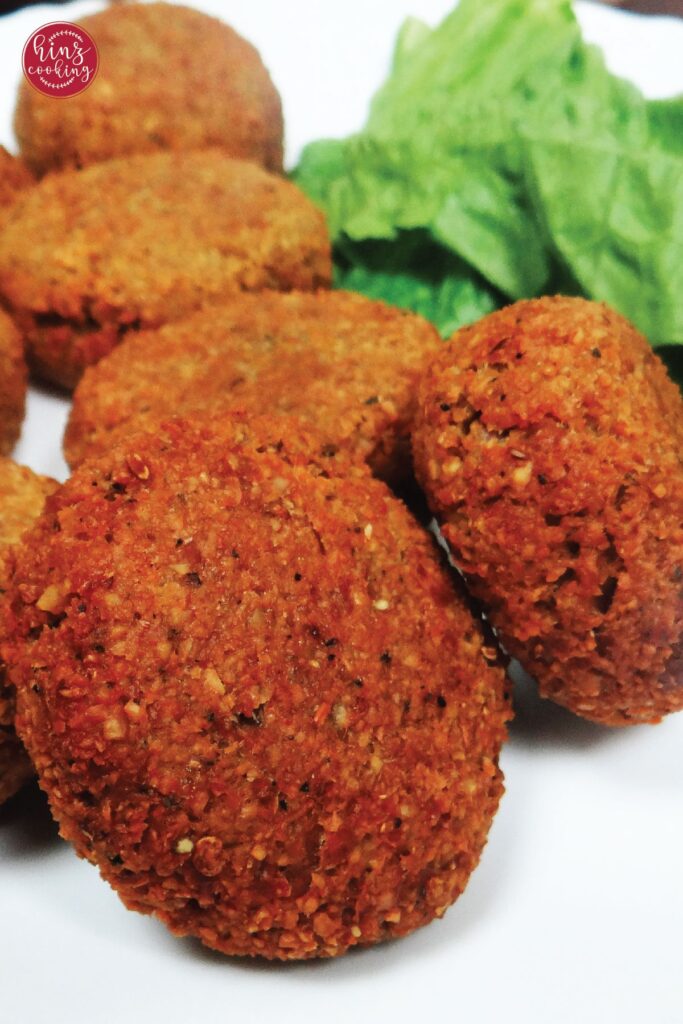 11) Egg Mayo Sandwich
Simple and easy egg mayo sandwich with a boiled egg. It's a bite-size sandwich that is easy to eat. If you want you can make variations by adding more veggies. Mayo can be skipped with cream cheese or greek yogurt.
Easy Egg Mayo Sandwich Recipe
Let's make this 5-minute easy egg mayo sandwich recipe with hard boiled eggs. Bite size mini sandwiches perfect to add in a party menu. Super quick and portable idea for busy moms and dads to make for breakfast.
Check out this recipe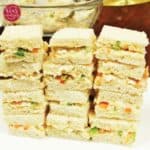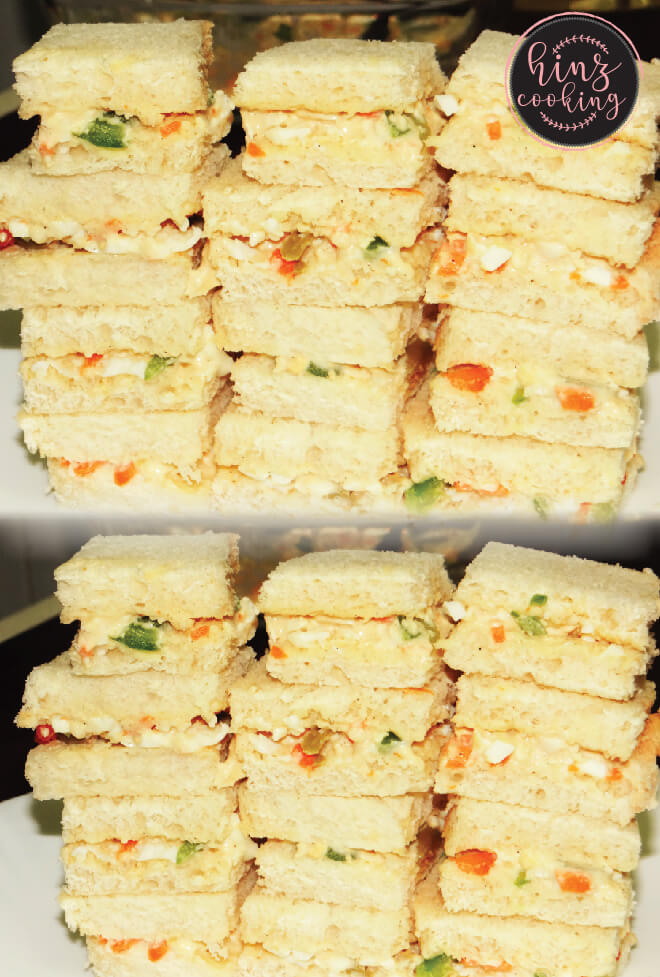 12) Strawberry Lassi
Another idea is to nourish the soul with an Indian yogurt drink. Here is the strawberry lassi that you can prepare in 5 minutes with fresh or frozen strawberries.
Strawberry Lassi (Indian Yogurt Drink)
Strawberry lassi is a rejuvenating Indian yogurt drink for summer prepared with a blend of fresh strawberries and yogurt. A chilled glass of tantalizing lassi will give instant energy and give cool vibes to spend summers. Famous drink recipe of India and Pakistani street food.
Check out this recipe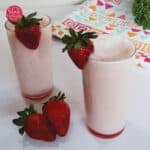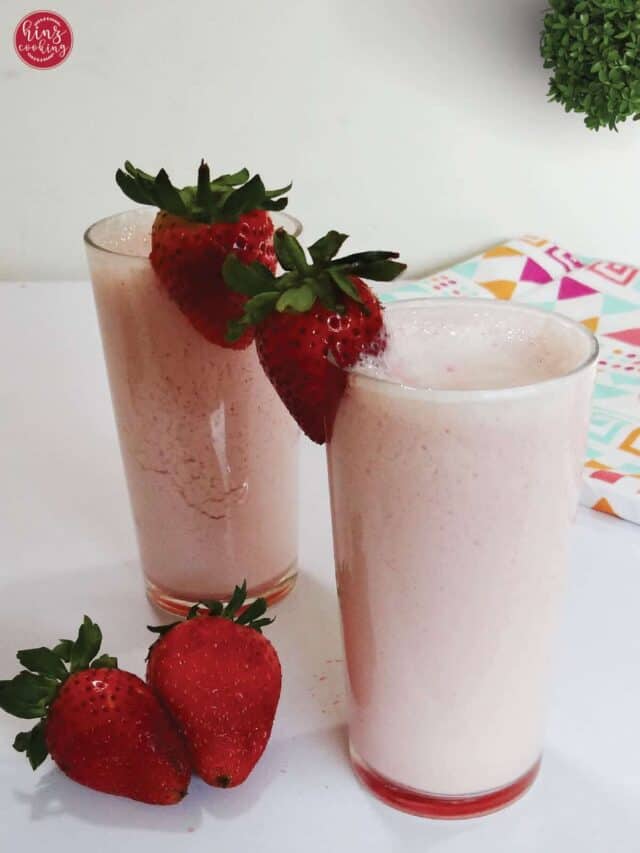 Ramadan Related Posts:
You Might Like This